Waja Driver Slams Through Vehicles To Avoid Police, Tyres Shot At But Still Escapes
Now that we've been in the pandemic for quite a while, we've grown accustomed to seeing roadblocks and police officers everywhere.
Hence, it's only normal for us to cooperate and stop when asked by police officers (just beware if they ask you for your phone numbers).
According to Berita Harian and the Info Roadblock JPJ/POLIS Facebook page, a Proton Waja driver was caught on video refusing to stop when asked to by PDRM officers.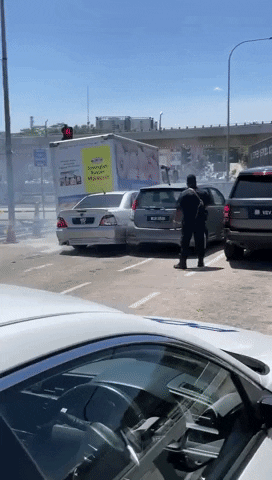 They wrote, "Initial notice of a car refusing to stop for an inspection when directed to by PDRM officers. The vehicle tried to escape by crashing into other vehicles. Officers had to fire at the tyres of the suspect's car."
Apparently, this happened on the flyover from the Sungai Buloh/Sierramas toll towards Sri Damansara/Kepong.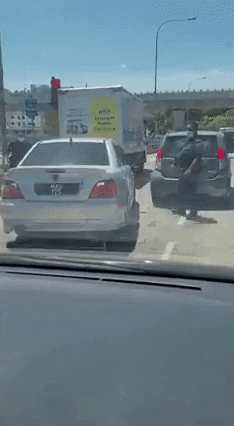 In the first few videos, the driver of the Proton Waja can be seen stuck at a traffic light, behind a lorry and a Perodua Myvi. While police officers tried to stop the driver, the driver reversed and rammed into the lorry and Myvi in an effort to escape.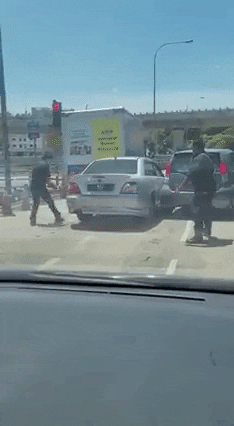 An officer then can be seen shooting at the Waja's tyres, but the vehicle still manages to slip away.
In another video, the Proton Waja can be seen stopped by the roadside, but no driver can be seen, hinting that the vehicle might have been abandoned.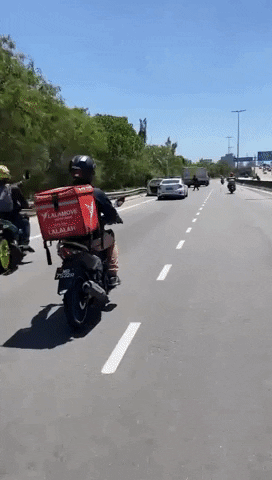 We genuinely hope that no one was hurt during this ordeal. Kudos to the lorry driver and Myvi driver for not budging to let the Waja driver pass.
Stay tuned for more updates. 
Also read: Postman Who Used Slingshot On Dog Suspended From Duty Pending Investigation