Group Classes vs. Gymming Alone: Which is MOST Effective to M'sians & Why?
Working out regularly or eating healthy and keeping fit are quite easily some of the toughest things for Malaysians to achieve. Even so, these are also the items on our new year's resolutions list every year. This just goes to show how much Malaysians really do aspire to be fit and healthy, but sometimes, it's just SO. DAMN. HARD.
We try going to the gym, and sometimes we even join group classes but which one actually helps?! Well, if you've ever asked yourself this burning question, wondering which workout method is the best – specifically group classes or gymming alone – here are some differences between the two:
1. Which is better if you're someone who's intimidated by the idea of working out in public?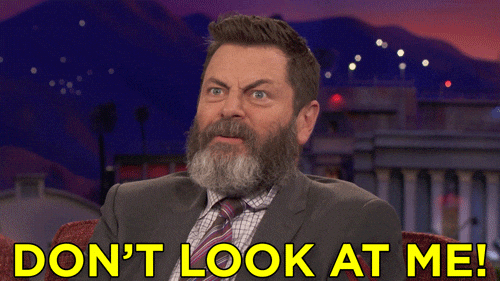 GROUP CLASSES
Working out anywhere besides our homes can be a daunting thing. We get paranoid that other people might be watching and silently judging us from afar. If you know what we're talking about then you may want to consider group classes. Although yes, there are generally more people in group classes, it's actually better because first off, many people join group classes to learn a new workout routine from professionals, so you won't be the only clueless one there! Secondly, you can bring your friends along with you and learn a new routine together; if you happen to bust the wrong move, you can all laugh it off together!
Even if your friends don't join you, the people around you will only be focused on the instructor in front so you don't have to worry about anyone staring at you! There's also a much lower chance of embarrassing yourself since you'll be shadowing a professional throughout the class. Alternatively, if you're still intimidated by the idea of group classes, make sure to read until the end for a unique alternative to the usual group classes.
GYMMING ALONE
However, when you head to the gym alone there's a high chance your fear of intimidation will be even more apparent; this is simply due to the fact that there will probably be other gym junkies around you who seem to have the perfect summer bod while you're there feeling and looking like a potato. Additionally, if you don't know your way around a gym and you're unfamiliar with the equipment, you'll probably be stuck using the items you're familiar with (ie. the treadmill). This won't only waste your time, but your gym membership would also be a waste of money.
2. Which is safer?
GROUP CLASSES
During group classes, you won't only have a professional instructor teaching you the right techniques and form, but you'll also have other people around you to spot or help you out. This is especially useful if you're attending certain forms of exercises like yoga, cycle, spin, strength, body pump classes and so forth that would benefit from using proper form.
Having an instructor who can correct your positioning if needed will help you get the most out of your workout and prevent any serious injuries.
GYMMING ALONE
While heading to the gym by yourself offers you the flexibility to work out at your own pace and do whatever you want, it sometimes not only feels mundane but it can be risky too. Using gym equipment or lifting weights no matter how experienced you are can pose a danger to you especially if you don't know your limit or die die want to achieve an unrealistic personal goal.
3. Which holds you more accountable?
GROUP CLASSES
Obviously, doing anything in groups will make it harder for you to constantly skip or FFK without a legitimate reason although I still do it. What's more, when it comes to group classes, you'll probably be charged a fee for late cancellation or you'd simply be burning one class completely, therefore holding you accountable. Additionally, with group classes, there's a high chance your instructor or group class buddies would ask why you didn't show up the previous weeks and when they do, you better have a good reason that doesn't revolve around "I was lazy lah" or "I just wanted to stay in bed".
Also, when you do push yourself to attend group classes, the kiasu person in you would probably try to push yourself harder to ensure you're as good–if not even better–than the other attendees. This not only makes the workout even more exciting, but you'll probably work out 10 times harder than you would if you gymmed alone.
GYMMING ALONE
Gymming alone, on the other hand, offers you complete flexibility, which also means you won't be accountable to anyone. Whether you head to the gym every week or only once every six months, no one would bother you about it. However, gym junkies have stated that in order to combat laziness, they would sign up for a three, six or 12-month gym package one shot and pay up front to ensure they keep themselves grounded and consistent in their gym activities.
4. Which is better at improving an individual's overall mental health?
GROUP CLASSES
In a study published in the Journal of the American Osteopathic Association, it was found that group classes not only improved your physical health but reduced stress and improved a person's mental and emotional wellbeing.
In fact, group classes have been found to lower stress by 26% and significantly improve a person's quality of life. What's more, this study was done on medical school students and it found that group exercise classes helped alleviate some of the burnout and anxiety commonly faced by those in the medical field. So if you find yourself constantly feeling stressed out, you know what to do!
GYMMING ALONE
The same study found that those who exercised alone experienced no significant changes in their stress levels and had limited improvement to their quality of life. Even though they were physically fit and healthy, there were no other significant mental or emotional improvements. 
5. Which one leads to better form and overall physical health?
GROUP CLASSES
When it comes to group classes, you would often be doing a variety of workouts that target multiple areas and muscle groups in your body. Common types of workout classes you've probably heard of would include mind and body, dance, cycling and so forth. And unlike just jogging or lifting weights, these types of classes often get most of your muscles moving. It generally takes your entire body to do these workouts thus, giving you an overall toned body. Don't have to worry about missing leg day anymore.
Additionally, with so much variety when it comes to group classes, you won't risk injuring or over-exerting certain muscles in your body. Instead, you'll be improving your overall physique (with the help of professional instructors).
GYMMING ALONE
As for gymming alone, according to Melissa Green, the founder of a yoga, pilates and wellness studio in New York, she says that people who gym alone would only do certain exercises they are familiar with which only focus on certain muscle groups. This can create an imbalance in the muscular system which in turn will lead to postural misalignment, chronic pain and so forth. Green encourages lone gym goers to try signing up for classes that allow them to try out different workouts to improve overall strength and endurance.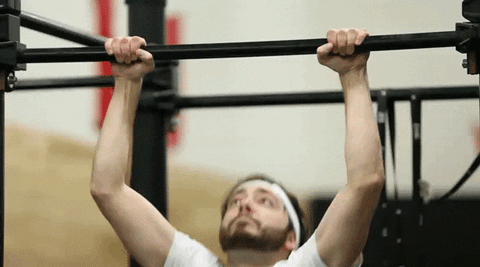 End of the day, although we're huge believers of group work out classes, both these forms of exercise have their own fair share of pros and cons and it really does depend on your own preference, but what matters most is that you get out and WORK OUT!
Regardless of whether or not you happen to enjoy gymming alone, it's always good to have variety in your workout routines. With that said, in case you've always wondered what group classes are like, feel free to give Les Mills a try. But if you're shy or new to the idea of group fitness, you can give Les Mills Virtual classes a try and beat 'gymtimidation' once and for all!
View this post on Instagram
How Les Mills stands out from other group classes is the fact that their classes are scientifically designed to get results and Les Mills virtual classes will give you the opportunity to experience:
Classes that are run virtually with cinematic-quality versions of live classes with chart-topping music
Some of the world's best instructors will be coaching you through each class (virtually)
Classes that are made conveniently available almost anywhere including office spaces, education centres, hotels, studios and so forth (as long as there is a dark environment, good sound system, and projector screen or video wall available)
Classes that can be run more frequently as well, like during off-peak hours
Additionally, one of the main reasons Les Mills Virtual Fitness classes were created was to help people fight "gymtimidation".
How they're combatting this is by offering a variety of classes for people to try at their own pace, away from strangers and prying eyes. This allows you to move along with other friends at the same level as you PLUS, you get to try different workouts without feeling embarrassed about it.
There's also a wide variety of classes to choose from including BODYPUMP (strength workout), BODYCOMBAT (martial arts-inspired workout), BODYBALANCE (combines yoga, Tai Chi and Pilates), CXWORX (focusses on core muscles), RPM (indoor cycling), SH'BAM (dance workout) and so much more.
If you're interested, make sure you visit your favourite gym or fitness facility soon and ask them about Les Mills Virtual! Don't shy shy ok! 😉
For more info, check out their website today or follow them on Instagram too!