Watch: Motorcyclist In Kelantan Rides At High Speed & Crashes Into Turning Car, But Whose Fault Is It?
In today's episode of 'Whose Fault Is It?', a motorcyclist was knocked off his feet after a car made an abrupt turn without waiting for the motorcyclist to pass.
The incident happened at 8am on 6 August at Jalan Kampung Sireh, Kota Bharu, Kelantan according to a Facebook post.
In the video, CCTV footage shows several cars driving along a road that seems to be a two-way street. A white van can be seen swerving onto the opposite lane, probably to overtake the rest of the cars on the road so that he can make a right turn.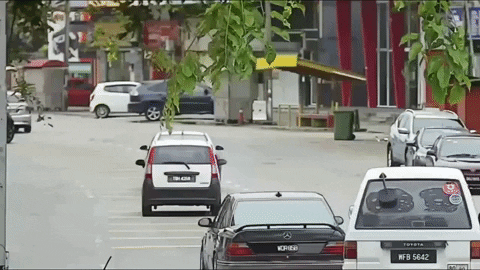 At this point, one of the cars, a Proton Waja also proceeds to make a right turn, however, a motorcycle approaches on the opposite lane at high speed.
The motorcyclist then collides with the Proton Waja and falls to the ground while skidding forward. He lays motionless on the ground as drivers and pedestrians rush to attend to him. No further information was provided about the state of the victim.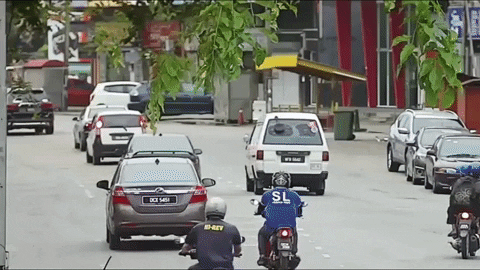 Here's the full video:
Kemalangan yang berlaku di Jalan Kampung Sireh pada pagi 6 Ogos 2020 yang melibatkan Waja dan motor.

Posted by Yu KH on Rabu, 5 Ogos 2020
Although the accident only involves the Proton Waja and the motorcyclist, many netizens made comments about the white van who had exited the lane and how he had no right to simply overtake the other cars like that. Others commented that the Proton Waja should have stopped to look before turning as it is a two-way street.
This is not the first time collisions like this have taken place in Jalan Kampung Sireh. On 17 June, a motorcyclist slammed into a car while making a turn and netizens were divided on whose fault it was.
Video penuh kemalangan kereta dan motor di Jalan Kampung Sireh pada 17 Jun 2020. Teruk amoi tu kena tengking kaw kaw.

Posted by Yu KH on Rabu, 17 Jun 2020
What do you think about this? Let us know in the comments below!
Also read: Watch: Motorcyclist in Kelantan Slams Into Car While Making a Turn But Whose Fault Is It?