Penang White Curry Noodles Named The 2nd Tastiest Instant Noodles in The WORLD, Beats Samyang
We Malaysians love our Maggi. I mean, it's kind of our staple food and who doesn't eat instant noodles when they are broke?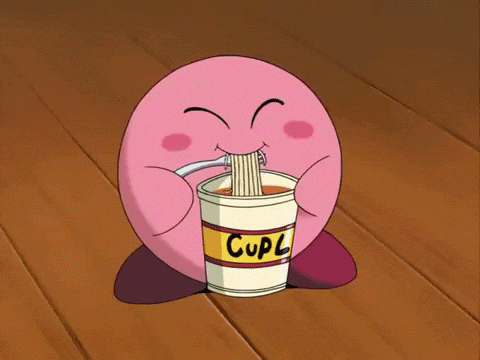 Recently, the Los Angeles Times made an  L.A. Times Instant Ramen Power Rankings to determine the best instant noodles in the world once and for all.
They tried about 31 types of instant noodles from all over the world and then ranked them according to the 2 criteria they have, which is of course taste and T.I.A. (Truth In Advertising).
The best instant noodles, in their opinion, is actually Indomie (Barbecue Chicken) – which is not that much of a surprise. Even us Malaysians are into Indomie because the crunch of the bawang goreng is real. They said that the mix between the oils and powders created a heavenly combination.
However, what we are really here for, is the second spot, which is MyKuali's Penang White Curry. In their own exact words, they said this:
"It has a deep seafood flavor, slightly sweet and almost coconutty."
Yes, that's definitely the right way to put it.
In fifth place is Ibumie Mi Goreng (Kapitan Curry), and it seems like they enjoy curry profiles from our country. For the fifth placing, they said:
"The Curry Kapitan flavor brings a strong, distinct profile — cumin, coriander and chile — to create a very satisfying dry noodle. The sweet-spicy combo is done exceedingly well here; the sweetness is deep and caramelly, like brown sugar."
And in the seventh place, another one of MyKuali's creations sits there on its underwater throne. It is the Penang Spicy Prawn, and they said out of so many instant noodles that they have tasted, this is the one truest to advertising. They added:
"Every swallow of soup from the Penang Spicy Prawn is deep and briny and tastes like sucking the goopy marrow from the head of a shrimp."
Our homegrown instant noodles ended up doing better than Nongshim, Samyang and a few other renowned brands that have been around for a long time. This is definitely a thing to be proud of!
Welp, I guess it's time to stock up on the white curry noodles for this end of the month!
Also read: Watch: This American Gave Maggi Kari to Random Strangers on The Streets of NYC and They Really Liked it!