I Received A Suspicious Phone Call From A Private Number And…
I received a phone call from a private number and it was a lady on the other end. She claims to be a freelance modelling agent and spoke with a slight English accent. She claims to be from Singapore but has a lot of business in Malaysia as well.
"Is this Mandy?" she asked.
"Erm yeah. Who is this?" I replied.
"My name is Sabrina, I'm from a freelance modelling agency. I'm just wondering if you were ever interested in modelling?"
"Sorry but how did you get my number?" I asked curiously.
"From a database. It's quite large. It will appear if you ever signed up for promotional stuff or at random booths."
I was pretty concerned because she knew my name, and I am pretty sure I did not randomly sign up for things I didn't know about. Plus, this modelling business she's asking me about sounds suspicious.
I'm always wary about these things so being curious, I asked her to email me her company details to verify her credentials. BUT, she tells me they are freelance so they don't have an office. You're kidding me right? What kind of agency doesn't have an office.
I personally never thought of being a model, but I continued on anyway because I suspected it was a scam and I wanted to know how it worked.
She said a bunch of things, with our phone conversation going on about an hour. She asked me about my physical appearance and how interested I was in modelling. After that she ventured into asking me more personal questions.
Any girl out there has to be wary of this: What I noticed was she was a very good "sales" person. She pretty much structured her questions in a way you would hardly be able to say no, so you will project to yourself that it is as if you wanted this modelling opportunity yourself.
For instance, if you're not interesting in modeling. She will then ask questions like, "What motivates you to work? Is it competition, fame, or maybe large sums of money?"
She also spoke very fluently, and her accent made her sound even more macam yes.
She asked me if I'm competitive. To which i said, yes. Then she gave me a scenario where the modelling agency is very competitive and I will have to do whatever it takes to seal the deal with the client.
"As you know, the modelling industry is very competitive and a lot are willing to do what it takes. Are you willing to do what it takes? Even if it means you having to 'pleasure' the person-in-charge just to seal a deal?"
She basically asked if I was willing to have sex with a client, emphasising one deal can go up to 5 figures.
I played the role and seemed interested but I told her I wasn't sure, because I've never thought about it before. She told me it's okay, she's not going to judge. But she needed to know in order to gauge how far I am willing to go.
She continues by asking, "What if the deal was RM5,000 for a one day photoshoot?"
I told her I really don't know and she proceeded to ask more personal questions. Such as how many boyfriends I previously had, how many sexual partners have I had, what is the sexiest thing I've ever worn, if I didn't have a boyfriend will I be more willing to exchange sexual favours etc."
While she was asking me all these, she jokingly mentions that their modelling agency also provided escort services. She chuckled when she said that to make it seem casual, then gave a brief pause to see how I respond. I just kept silent.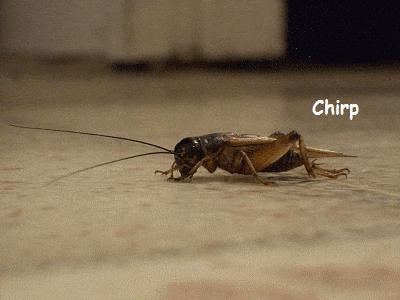 Then a few awkward seconds later, she continued the conversation, now talking both about modelling and escort services.
This is when I realised that she was being so dodgy not because this was a scam but because it was an escort recruitment!
First of all, I didn't know escorts were recruited over phone calls to random strangers. Plus her knowing my number and name from I don't know where really made me feel like my privacy has been breached. My guess is that a company sold my particulars when I 'signed up' for promotional things. So from now on, I've been very careful when jotting down my particulars.
Secondly, probably a more naive girl could've fallen trap to her manipulative questions and her selling you hopes of being a 'model'.
Before we ended the conversation, she asked me for my Facebook so we could become friends. I told her to email me her Facebook details instead so I could be the one who add her. However, several days later, I got a friend request from her. Probably found me through email. Lol, see so dodgy right?
Of course I didn't accept the request but this whole ordeal made me feel like my privacy's breached. Although there was no harm done except having my personal details being pried, I couldn't imagine what other more gullible girls would've done.
I am writing this post and hope more girls will be more careful where you give out your particulars, even if it's a brand you know. I personally am quite careful because I've never sign up for things I don't know and yet this happened to me. Plus, if someone promises you a good future and lots of money, you should always be careful and check their legitimacy. As for guys, don't let your girlfriends fall prey into these traps. This "Sabrina" was very very good with her words and she could say just about anything to manipulate you. Anyone who wasn't mindful would've agreed to her 'opportunity'.
– Post written by Mandy W.
This post is shared exclusively to WOB
Also read: I Was In Mid Valley When A Guy Came Up To Me Asking For Help