By now, we know that our Permaisuri Agong is a really good cook, but what we didn't know is that her reputation for the culinary arts is not only famous in Malaysia, but also in Singapore as well!
yang ni, dah lama saya nak share dengan rakyat Malaysia …. sy dulu … the official sambal belacan supplier to the PM of Singapore .. Dato Lee Kuan Yew … n now supply kpd anak nya PM Lee juga! pic.twitter.com/uU91Xmq4LW

— تنکو عزيزه محمود إسکندر (@cheminahsayang) October 24, 2019
On 25th October, Our Queen uploaded a post on Twitter detailing her connection with the late Lee Kuan Yew, founder of Singapore. Apparently, they were "belacan friends" back when Mr. Lee was still well and alive, Tunku Azizah would always send him jars of sambal belacan. In a letter, he even said that it was the best sambal belacan he and his two sons have tasted and asked for more.
From then on, Her Majesty would always make sure to send over her delicious sambal belacan. There was even once when Mr. Lee had to ask our queen to not give them too much but Her Majesty was too generous!
Even after Mr. Lee passed on, our Queen still kept in touch with the rest of the Lees, and she's still sending them sambal belacan! In 2018, they even exchanged cookbooks! That's so sweet!
After she shared those letters, everyone started asking her for her recipe – but it's P&C, guys!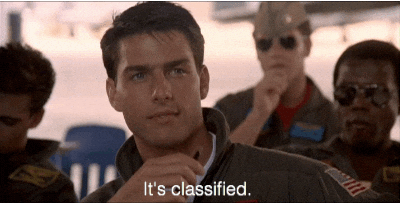 Singapore's current prime minister, Mr. Lee Hsien Loong, has also thanked Her Majesty by tweeting at her his thanks. He said,
"Thank you for your warmth and kindness, sending my father (and me) your special sambal belacan all these years! I hope you enjoy making it as much as we enjoy eating it! 🙂 – LHL"
Her Majesty doesn't only send it to Singapore, but she also sends it out to other countries such as Brunei. When the King goes out for meetings, Her Majesty would always make sure that everyone has a jar as a gift! Because of this, the palace chef calls her gifts a global sambal, and we agree!
It's nice to see that our Queen is playing a big part in keeping diplomacy relations with other countries and in such a relatably sweet way! Food really is universal, huh?
Also read: Man Gets Massive Backlash After Telling Permaisuri Agong to "Sit Down & Act Like a Queen"