M'sian Shares How She Stocks Up a Month's Worth of Meat Supply with Just RM200
With the ever increasing price of daily necessities, the value of money in our hands is getting smaller each time we spend. Even saving is hard now.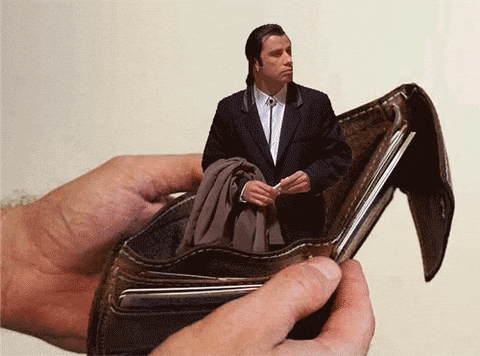 A netizen named Feiya recently shared her thrifty trick on Facebook about managing her family's food expenses at just RM200 per month. Her family of five, consisting of three adults and two children, spends an average of RM150 to RM200 per month on meat supply, and does not exceed the budget set. Teach me, master. 
According to her post on January 16, she got her sack of foodstuff at a wet market in Bukit Mertajam, Penang, which consisted a month's worth of meat supply, including fish, chicken, prawns and more with just RM200.
Well, you may be thinking, is it even possible to stock up that much meat supply that will last for a month? Will they even still be fresh by then? Let Kak Feiya teach you her tips on storing up these foodstuff.
Fish
For blue runners and seabass (siakap) fish, they must be stored without water to maintain their original taste. For tunas and patin fish, a round of cleansing is needed, and they must be stored in the refrigerator once free of water. Sardines and flatfish are slightly different, as some water is needed for storage after cleansing. Note: some water, not flooding it with water!
Meat
The frozen meat Fieya bought from the wet market was priced at RM24/kg. She cuts the meat into two parts; one into thin slices and one into cubes to store. This way, you can choose between the two types of meat when cooking different dishes.
Seafood (squid/cuttlefish and shrimp/prawn)
After cleaning and deveining the two ingredients, cleanse them one round, and then pack them with some water in a box. The amount of water must be equal to the amount of squid and shrimp before sealing it up.
Poultry 
For chicken and duck, water is not needed in the storing process. Cleansing them with clean water will do, and be sure to store them in the refrigerator in packs. Run them under water before cooking and you're ready to go!
All in all, the whole process of cleaning and storing the foodstuff takes about three hours in total. That's a lot of hard work! Thankfully for Feiya, her male family members in her household stepped in to help her out to lighten her task.
She also advised the public to immediately start the process once they are back from grocery shopping in order to preserve the sweetness and freshness of the foodstuff. Plus, she added that buying the foodstuff in one go is actually much more practical and cost-savvy compared to visiting the market every morning. Take note! 
To all homemakers out there, why not give this method a shot?
Also read: Malaysian Woman Shares One Simple Trick to Reduce Electricity Bill by 80%