Kedah Man Fined RM1,000 For Travelling Interstate To Visit Diabetic Father Without Proper Documents
Despite warnings from PDRM that interstate travel can only be done for emergencies, some Malaysians STILL chose to travel for reasons that all lead to one thing, Hari Raya. While it's not wrong to celebrate Hari Raya, the situation this year isn't the best to travel and have a gathering with your family since we're in the middle of a pandemic.
Despite the Conditional Movement Control Order, on roads in several locations yesterday, including from Lembah Beringin to Tanjung Malim, Southville City to Putra Mahkota, and from the City Centre leading to Sungai Besi Toll, massive traffic jams were found to have gathered.
To curb this, PDRM decided that they will be making checks from house to house of anyone suspected of interstate travelling without proper documentation. They started their checkings on Monday with the Kedah police have already started going on these spot-check patrols.
Senior Minister Ismail Sabri said on 19th May that authorities may find cause to further investigate your household if they find many vehicles parked outside the residence as this may indicate that many people are gathering in the same place at once.
Well, true to their word, a man from Yan, Kedah was fined RM1,000 for travelling interstate from Malacca. His reason was that he wanted to visit his diabetic father. Yan District Police Chief DSP Shahnaz Akhtar said at 10.30pm on the 21st May, members of Ops Covid-19 taskforce were ordered to visit a house in Kampung Bahagia, Kota Sarang Semut, Yan as they suspected there was a someone who did an unauthorized interstate travel.
"Investigations revealed that the 37-year-old had returned to the village, allegedly to visit his father with diabetes, four days ago from his current address in Malacca."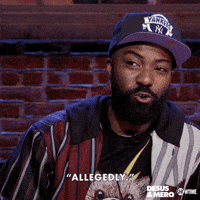 MalaysiaKini
reported that the man also failed to present any written document or supporting letter to justify his interstate travel. At the police station, he admitted to not having any documents. The guy was handed an RM1,000 compound notice which has to be paid in two weeks and the case will be investigated in accordance with Regulation 6 (3) of the Prevention and Control of Infectious Diseases (Measures Within the Infected Local Area) 2020.
Let's take note that no form of interstate travel is allowed henceforth! So, just stay home and stay safe for now.