There are better ways to lose RM3,000. This isn't one of those ways.
32-year-old engineer Mohd Azrul Alwin Mohd Yusoff, and 22-year-old undergraduate Ainin Syazwani Che Mat Noordin posted false news on Facebook which claimed that four 30-tonne containers were seized as halal and non-halal frozen meat were stored together.

Source: NST
According to the News Straits Times, they were accused of using their Facebook accounts 'Rul Yusoff' and 'Ann Syzwni' respectively, to spread the false news that caused public alarm at 9.53am and 7.48am on July 20 and July 21, 2017. Although both pleaded guilty to the charges, they said they were unaware of the falsity of their posts.
Azrul said, "I did not know the news was fake. I uploaded the post to warn my fellow Muslims."
The Malaysian Quarantine and Inspection Service (MAQIS) later established that the post was fake news.
Avoid the same fate! You have to be vigilant with the info that you share, especially if it affects the public. Here's a few steps you can take according to Mashable:
1. Know Your Source
Source: Mothership
Even if it's coming from a well-meaning family member (especially those nosy aunties on that family chat group you've been trying to leave for years) or a friend you trust, you should check who wrote the post and the kind of website that shared it. Remember what your college professors used to say, "Cite your sources!" If there are no citations, don't share it.
2. Compare Multiple Reports
Pro-tip: If all the major news websites have shared it, then it's legit. Takkan they will all write the same thing if it's salah kan?
3. Don't Share Based on Headlines Alone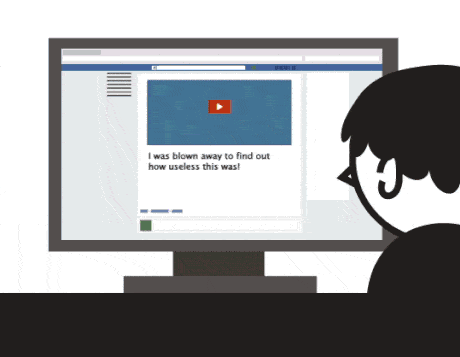 Word to the wise: Just because you glanced at the headline for 3.234 seconds and felt sure about what it was talking about, doesn't mean you can share it kawan. Baca semula!
4. Avoid Hyperboles
If you see a post that looks over the top, maybe a bit too extra, it's likely clickbait. Don't share it. Don't be that person.
5. THINK BEFORE YOU SHARE

This is a cautionary tale for all those who post before fact checking. In the timeless words of Ice Cube, "check yo' self before you wreck yo' self."
Now, in Malaysia you kenot say "I didn't know it was fake" because you WILL get charged for it! Be careful the next time you click share!
Also read: Anti-Fake News Bill Passed in Parliament, Minister Says It Won't Restrict Freedom of Speech