Here's Why Kanye West Would Be A Way Better President Than Donald Trump
Disclaimer: This is a satirical article purely for humour. We would also like to convey our best wishes to Kanye on his upcoming campaign.
Last Saturday, we were shocked when Kanye West announced that he would be running for President of the United States of America in 2020 instead of 2024, as per his initial plan.
Now, you may think, he's a rapper, what does he know about running a country. Well,  based on the current leadership and the state of the country now, how much more worse can it get right?
If you're still hesitant, worry not, we're listing some reasons here as to why Kanye West is actually the perfect Presidential candidate for the United States:
1. Kim Kardashian Will Be The First Lady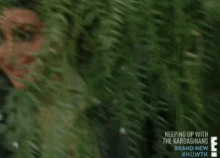 I mean, this is a no-brainer, imagine having the First Lady who's "famous for being famous". Besides being on an extremely popular reality show, that will most probably chronicle Kanye's whole campaign journey, Kim is also working hard on prison reforms for the commutation of prisoners sentenced to life in prison.
Not only that, just imagine with a campaign manager like Kris Jenner, Kanye will totally bag this election.
2. African-Americans Would Get Out Of Their "Slavery Mindset"
On the 1st of May 2018, Kanye infamously told TMZ that slavery was a choice that black people being slaves for 400 years was "on them".
"When you hear about slavery for 400 years. For 400 years? That sounds like a choice. You were there for 400 years, and it is all of y'all?"
Hopefull with his election, he can bring black people out of this mindset of "choice slavery" although being in a position to educate himself.
3. Yeezys for ALL
Historically, it's always a good idea when a businessman joins politics. But with Kanye West being the CEO of Yeezy, the perks for Americans will be endless.
He doesn't even have to worry about facing losses as according to Forbes, despite millions of Americans losing their jobs in the Covid-19 pandemic, his company was saved with a $5 million dollar loan due to his connections with the Trump Administration.
Rest assured, this is how it's going to look like in the West Administration.
4. Maybe America Will Finally Be Great Again
It's no secret that Kanye West and current US president, Donald Trump are BFFs who probably have regular sleepovers. So, West will probably be following in the footsteps of his bestie and maybe will even get some pointers from him.
According to USA Today, Trump has even showered West with compliments even going on and saying, "He's a smart cookie. He gets it."
#AWW
5. Taylor Swift Haters Can FINALLY Get Their Revenge
I mean, how dare Taylor Swift defends herself against Kanye West on multiple occasions proving her innocence? All Kanye West did was use a picture of her nude body without her consent and called her a b*tch.
Oh, not to mention, robbing her of her victory on one of her biggest award moments. That's all he did. If Kanye West gets elected, we hope Taylor Swift learns her lesson and stop fighting for her rights.
Well, that's why we feel Kanye West is the perfect candidate to be the next president. Can you think of any other reasons this rapper turned politician is what America needs right now? Let us know in the comments section!
Also read: Kanye West Announces He Will Be Running For President of America Over Twitter