S'porean Shares Inspiring Story How He Turned From Gangster To Student In Prestigious NUS
Disclaimer: Feature image for illustration purposes only
Many people tend to think that life only goes one direction. But life is actually full of different routes and possibilities. We end up in places where we decide to go; our decisions affect our outcome.
More often than not, we also tend to let ourselves be stuck in dark times after experiencing a few negative things.
However, one man in Singapore decided to change his whole life. From being a gangster, to a convict, now he is a student in the Top 12 most prestigious university in the world – National University of Singapore (NUS).
Here is his heartbreaking story as posted on NUSWhispers,
"I grew up in a family with 3 other siblings and I'm the youngest of them all. Although my siblings are good role models who excel in studies, I didn't follow their examples. In fact I was the most rebellious one who never failed to make my mother's anger hit the boiling point."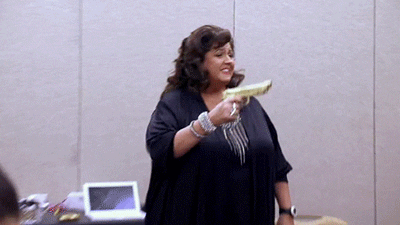 "During my teenage years, I joined the secret society and done many notorious stuffs. Whenever I got detained by the police, my mother would never fail to bail me out. But she would nag at me for the entire journey back home."
"Why are you learning to fight like the others? If you keep ending up in the police station every couple of days, my boss is going to fire me."
"Later on, we had a big quarrel and I left home when my mother threaten to disown me. I remembered before I walked out of the door, I told her that 'I don't need a mother like you, no big deal'. Looking back now, I realized how unfilial I was. That's the worst thing I can say to my mother."
"My old secondary school was considered to be a rubbish dump, where all delinquents gathered. Fighting is like drinking water to us, only the one with the hardest fist command all respect. Growing up in this environment made me think that fighting solves all problems."
During this man's school days, he was never on time. Yet, he was always able to pass through the prefects anyway because they were afraid of him. But one day, things changed.
"One fine day, I was late as usual. The new prefect on duty was a cute petite girl. I smiled at her and asked her to let me in but she refused to do so, hence I resorted to my usual intimidation method but she stared back right into my eyes instead."
Hence, he was given detention for 1 week. With a wounded ego, the delinquent wanted to teach the new prefect a lesson.
"After school, I gathered my underlings and went into to her classroom to mess up her table and poured out all her belongings from her bag. Initially she tried to fight back by scratching me insanely hence I had to push her back into her chair."
"Tears started flowing out of her eyes while she stared at me with a face full of hatred as if I had killed her parents. I'm a person who has a soft spot for girls who are crying.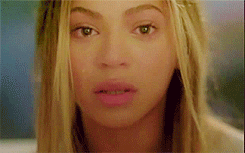 Being totally clueless on how to pacify a crying girl, I left in a hurry after telling her, 'You win'."
But he couldn't stop thinking about her look. In fact, he was rather smitten by this 'chilli padi' of a girl. So, he thought he would apologize to her with a huge lollipop.
"She refused to accept my apology despite how relentlessly I tried. Finally she broke her silence and told me to take a step back. I followed her order without thinking and she slammed the school gate right in my face."
"You are late for school again. Please wait for teacher to open the door for you bah," she coldly said.
"I got outplayed out by her yet I'm not angry at all. Strangely I was feeling happy instead as I had developed interest in this sadistic little chilli padi."
"The probability of me getting to know her is close to zero because I'm the kind of guy she detests the most. Luckily fate played a part in matching us up. When I heard that another ah beng was finding trouble with her, I raced to her classroom immediately." "I dragged him out of the classroom and gave him a beating. I nearly got expelled due to this incident and I was shocked when I learnt that she actually begged the principal to pardon me. This incident brought us closer."
"I brought a super big Doraemon plushie to school on the day I confessed to her. The size of the plushie attracted a lot of unwanted attentions. I literally sacrificed my reputation in order to woo her. Looking back now, it felt silly but chasing a girl requires you to do 100 or even 1000 silliest stuffs."
But thinking back, the man felt that at that point he should have left the secret society to be both a filial son and boyfriend. But due to his strong sense of brotherhood, he just couldn't. Due to this, things started to take a darker turn.
"On the night of our 3rd anniversary, I received a call from my gang leader informing me that another gang had slashed one of our own. Before I could leave, she grabbed my arm and told me,"
"Can you promise me that you will never get into a fight again? I'm very tired of it already. I will really walk away if you ever fight again."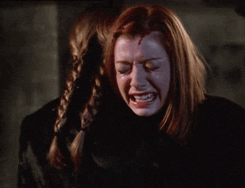 Lying to his own beloved, he made an excuse about family matters and left to meet his brothers. They proceeded to the clashing point and the bloody fight ensued.
"In the midst of all the hectic fighting, the image of my girlfriend kept flashing in my mind. This isn't my first experience in this kind of fight but I was overcome by fear on that night. I started sweating profusely and voices of my girlfriend kept ringing in my ears repeating what she had said earlier."
"For the first time in my life, I was really scared therefore I ran away from the fight. I don't know what I was thinking on that night, all I want is to see my girlfriend's face immediately. When I she saw me at the door step, she burst into tears and started hitting me."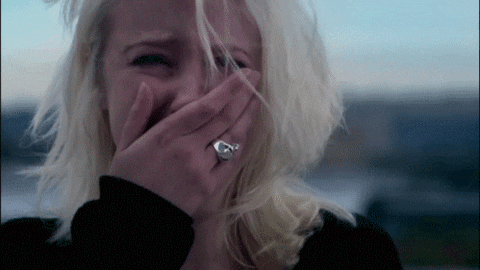 "I felt a deep remorse for breaking my promise to her."
However, someone was unfortunately murdered in that gang fight. And this man was soon caught by the police under suspicion of killing someone.
"Till today, I can still remember the sight of her crying when the officers escort me into their vehicle. I kept yelling at her, asking her to just go home! But she simply refused to do so."
Murder is not something you can be bailed out of in Singapore. Over there, it is a very serious offense. But being thrown into jail was just the beginning of the horrible things to come.
"My mother's cancer condition worsens and her life hanged on a tiny thread. No matter how hard I yelled and knocked on the prison door, the officers refused to let me visit my mother in the hospital."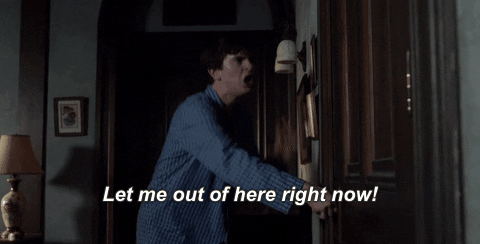 "The day came when my officer told me that my mother had pass away, I began to weep bitterly. I felt things shouldn't end this way because I haven't apologized for all the nasty stuffs I had said. I began to recall the times I spent with my mother."
"On the day of her funeral, I was allowed to make a short visit under police escort. When I met my sister, she got emotional and started shouting at me."
"You still got the face to appear here! Do you know how ma died? Even on her death bed she never stops calling your name with her final breath."
"Later on, the judge cleared me from all murder charges and gave me a prison sentence. While I was serving my sentence, my girlfriend would visit me every single week. Sometimes she would spot bruises on my body and asked me if I had gotten into fight again."
Finally learning his lesson, this man decided to not fight back anymore. Whenever troublemakers come his way and pick a fight, he would just let them hit him. He also finally realized the true importance of education.
"I started picking up my textbook again. I retook my O levels in the prison school. I worked really hard because I want to become someone my girlfriend can be proud of."
"As my release date got nearer, the frequency of her visits decreased. Obviously I was disappointed but I told myself that she might be busy with life."
"The day of my release finally came and the thought of holding her hands again created butterflies in my stomach. When I walked out of Changi prison, she immediately hugged me and greeted me with a bright smile."
"Soon I realized that there was another guy standing right beside her. My worst fear materialized when I found out that they were dating."
"All these years in jail, she was the one and only reason that I'm able to keep my sanity under those harsh circumstances. But everything fell apart when she told me to move on with life."
At first, he was extremely angry. He felt betrayed. But he took a step back and analysed things in a more rational way and realized where things went wrong.
"I'm the one who let her down in the first place. I didn't cherish her and squandered my chance of being together with her. In fact, I should be thankful to her because I might have continued my thug life and maybe end up dying on the streets if she didn't appeared in my life."
"Both my mother and my ex-girlfriend made me who I am today. Realistically, I'm one of the few success cases. I hope that our society will remove our prejudice against ex-convicts. Everyone deserves a second chance. I hope my little story inspires you in one way or another."