Drug Lord Dresses Up As His Own Daughter In An Attempt To Break Out of Prison
Like us on Facebook for great stories daily!
Listen to this post:
We've all heard of dumb disguises but this one takes the cake.
A Brazilian gang leader tried to escape from prison by disguising himself as his daughter, donning a wig, silicone mask, and women's clothes to execute his not-quite-so-brilliant escape. This incident happened on the day that his daughter paid him a visit in prison, and he even left her behind as a part of his plan to break out of the prison, reported the Daily Mail.
Claudino da Silva, 42, however, was sniffed out by the guards due to his nervousness and mannerisms that did not resemble a woman at all.
Also known as Baixinho – meaning 'Shorty', because of his height, the man was taken into a side room and was made to undress.
"Clauvino was wearing a pink cartoon image of donuts on a t-shirt with a black bra underneath, had long black hair, white sandals, and glasses – but even though he had the face of a girl, he didn't move like a woman," said a spokesperson for Rio's State Secretary of Prison Administration (Seap).

Source: Daily Mail
"Officers were suspicious of his appearance, particularly as he was in the middle of seven other women visitors who were leaving the prison. They also appeared to be deliberately surrounding him, seeming as if they were shielding him from being seen clearly by us."
A video was recorded by the prison officer of the Gericino prison showed them taking off the convict's wig as he stood motionless with his hands behind his back. The young-looking face appears convincing, well, except the part where the mouth and the facial muscles of the 'woman' did not move even responding to the officer's orders to remove 'her' clothes.
Hiding under the pink donut t-shirt was far from a woman's body, but instead a tattooed arm with a dark and muscular torso. Yikes.
The officers got the surprise of their life with the last removed item being the silicone mask, revealing one of the most dangerous drugs bosses of Rio de Janeiro's largest criminal faction, the Red Command.

Source: Daily Mail
According to Seap, Clauvino took advantage of the visiting hours and exchanged clothes with his daughter, Ana Gabriele, who was left hiding inside the jail.
The other seven females, with one of them pregnant, was believed to be aiding the escape. They were taken to the police station for questioning together with Clauvino's daughter.
The pregnant woman was also suspected to be the one who brought in the disguise to the prison as inspecting pregnant women is against the rules.

Source: Daily Mail
The Seap spokesperson said that such an episode was considered as 'an act of despair' by desperate imprisoned drug traffickers.
It was revealed that the high-security complex houses many chiefs of Rio de Janeiro's Red Command members. It had also been on lockdown for weeks with the seizure of over '7,300 mobile phones this year, the withdrawal of perks and jewelry such as diamond and gold rings.'
"The only thing for the Red Command to do is to attempt an unusual form of escape," said the spokesperson. Well he sure did try, didn't he?
Clauvino, who is serving a life sentence of 73 years and 10 months, was one of the 31 prisoners who broke out of jail in February 2013 through sewage networks. However, he was arrested shortly afterward.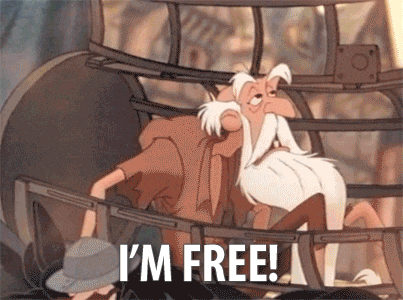 Following his thwarted plan, the drug lord was transferred to another high-security prison and faced disciplinary sanctions.
Prison system chiefs have launched an inquiry into how the venture was carried out and why it nearly succeeded.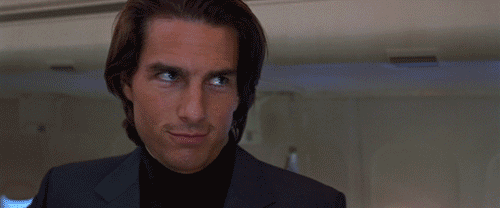 This drug lord's attempt to recreate scenes in Mission Impossible didn't work that well, now did it. Perhaps he's a big fan of Tom Cruise with all of these prison break attempts?
Also read: Man Spotted Disguised in Tudung Baju Kurung to Harass Women on KTM Ladies Coach
Like us on Facebook for great stories daily!