Happy Malaysia Day in advance folks! As we approach this special weekend, we thought of showcasing one of our favourite quaint old towns in Malaysia just in case you're planning on taking a road trip to celebrate the Malaysia Day weekend.
As much as Ipoh is known for it's white coffee, stunning Buddhist, Taoist cave temples and mouth-watering food at New Hollywood, this laid back town has some other gems that's worth the visit! We're here with the ultimate guide for your next Ipoh trip… so relax, we've got you covered 😉
If you like Nature 🌲🍃🌿🌺…
Nature enthusiasts, this part is for you. Perak's beautiful natural landscape of limestone hills has birthed many special caves and serene lakes that can only be found in this state. Checkout our top Ipoh nature spots below!
1.Qing Xin Ling Leisure & Cultural Village 
This family-friendly tourism village educates visitors about the technology and cultural ways of previous generations.
Visiting Qing Xin Ling is a fantastic opportunity for youngsters to learn about the traditions that depict traditional kampung life while elders can reminisce their time in the past surrounded by a large selection of vintage and antique products.
This cultural village is unique as it has many attractions dotted all over where you can immerse in. There are kampung houses that you can explore. Inside, they are decorated with old and historical items to educate you on how our forefathers lived.
To thoroughly explore the town, families can check out the quad bicycles, which are free to ride. It makes for a fun group activity as this four-wheeled bicycle requires everyone to paddle for it to move about.
If you like animals, you'll be happy to know that you can also make friends with fellow ducklings or geese here. A family of them roams the village, and there are fish and turtles in the lake that you may also feed.
Location: 22A, Persiaran Pinggir Rapat 5a, Taman Saikat, 31350 Ipoh, Perak
Operating Hours: Closed on Sundays, 9:30am – 5pm.
Entrance fee for Malaysian adults: RM12.
Entrance fee for non-Malaysian adults: RM20
Entrance fee for children below 6 years old: Free
For more information: Facebook
2. Kek Long Tong Temple 
Kek Look Tong, located 15 minutes from Ipoh's city center, is regarded as one of the most well-preserved, clean, and well-maintained cave temples in Malaysia. Entrance is also completely free but of course donations are welcome.This temple and it's grounds houses several Buddha and other religious sculptures.
Aside from praying at the temple, one of the most notable attractions is the lovely landscape garden on the other side of the cave. Visitors will most definitely have a tranquil experience here, away from the hustle and bustle of the city.
Inside the cave, there are many levels and areas that can be accessed by stairs or a lift for the disabled. You will also get to see a breathtaking panoramic view of the valley from the other end of the cave.
Here, you can also cycle about or even ride a boat on the lake in the large garden located outside the cave. Paddle boats can be rented for RM12 for two individuals or RM20 for four people for a 30-minute ride. Please keep in mind that the paddle boat rental is closed every Tuesday.
Location: Pesiaran Sepakat 3, Taman Endah Jaya, 31350 Ipoh, Perak
Operating Hours: Open daily, 8am – 4:30pm.
For more information: Website
3. Tambun Cave, Art of Ancestors  
History lovers, you don't want to miss out on this destination. Tambun rock art is a collection of neolithic drawings discovered on the Gunung Panjang limestone hill near Tambun, on the outskirts of Ipoh.
The Tambun rock art site has Asia's largest collection of neolithic paintings. They are thought to be 2,000 to 12,000 years old. The drawings were discovered back in 1959 and is believed to have been drawn using hematite by the Orang Asli's ancestors.
This location should not be confused with Gunung Tambun, a limestone hill located several kilometers to the north. Do note that you can reach the site through a short walk and a steep flight of steps so make sure you wear the right type of shoes!
Location: Laluan Tambun Perdana 2, Taman Tambun, 31400 Ipoh, Perak
Operating Hours: Open daily, 8am – 5:30pm.
For more information:  Website
Arts & Culture  🎭🎨🖼️🖌️👀 
4. BookXcess Kong Heng
Another must-see is the BookXcess bookstore, which was once a bank; thus, metal vaults and deposit cash boxes are repurposed as store interior decorations. Pretty cool, right?
Ipoh's old charm is well preserved, even in the case of this new bookstore. There is also a small museum here devoted to the late Malaysian film director Yasmin Ahmad. Here you may see some of Yasmin's personal items and notable works, such as her ads and movie posters.
Location: 91, Jln Sultan Yussof, 30000 Ipoh, Perak
Operating Hours: Open daily, 9am – 8pm.
For more information:  Website | Facebook | Instagram
5. Tin Alley x Art Ipoh 2.0 
Art Ipoh 2.0 is a celebration of art and culture that showcases Ipoh's colourful characteristics in a 19th century building that still stands till this day!
Art Ipoh 2.0 is about celebrating the sense of community and developing young talents, not only showing art. At this "Colours of Ipoh" art exhibition, art will be on display from August 26th to October 1st, 2023. Please keep in mind that Tin Alley conducts numerous arts and culture related events throughout the year, so keep an eye on their social media channels for updates.
Location: 3, Lorong Bijeh Timah, 30000 Ipoh, Perak
Operating Hours: 10am – 6pm, closed on Mondays.
For more information: Facebook | Instagram
6. Ipoh Mural Art Trail 
Close to Ipoh's Concubine lane, a series of intricate mural art can be found dotted around the surrounding streets. These mural arts depicts Ipoh's culture and heritage, perfect for your photo-ops!
Location: Jalan Masjid, Taman Jubilee, 30300 Ipoh, Perak
Wholesome Shopping  🎭🎨🖼️🛍️🤑
7. Concubine Lane 
This lane is actually a part of 3 popular lanes that was owned by a mining tycoon in the past named Yao Tet Shin. He gifted these three lanes, each to his wife and two other concubines (hence the name!).
His wives each received rent payments from the businesses in their respective lanes as a means of their own income.
On weekdays, the lane typically isn't busy but we suggest you come on the weekends to see the market along with the businesses along the streets in full swing!
At this market, there is a stall selling this unique raindrop cake! It's essentially an agar-agar.
The market sells many interesting diverse items, from fashion, food to souvenirs.
Location: Concubine Lane, 30000 Ipoh, Perak, Malaysia
Suggested time to visit: 9am – 8pm.
For more information:  Website | Facebook | Instagram
8. Kong Heng Artisan Market 
Kong Heng Square is tucked away in the heart of Ipoh Old Town among rows of renovated old buildings that were once abandoned.
This spot is unquestionably the ideal location for taking lots of gorgeous pictures, with its orange brickwork, ancient wooden windows, ruin walls, large trees, and mural paintings by local and international artists.
There is an artisan market where a variety of homemade goods are offered for sale, including pillows, jewelry, books, and other accessories. The majority of the goods are handcrafted by Ipoh resident sellers for charitable causes.
Location: 11, Jalan Panglima, 30000 Ipoh, Perak
Operating Hours: 11am – 5pm. Closed on Tuesdays.
For more information: Facebook | Instagram
9. Pasar Karat / Memory Lane Market
Last on our list is the Memory Lane market.
If you're in Ipoh town on a Sunday morning, stroll across to Jalan Horley. Locals also refer to this street as "Memory Lane", "Loken" or "Pasar Karat" (rustic market).
This is the weekly outdoor flea market that takes place on Sundays only. Here you can discover hidden treasures, unique vintage items like usable point and shoot film cameras for cheap!
It'll be fascinating to see familiar objects that either your parents or your grandparents used to own. You know.. you get to stroll down memory lane and reminisce some nostalgic moments from your childhood.
There's also are various collectible items here that you geeks can look out for!
Location: 56, Jalan Horley, Kampung Jawa, 30300 Ipoh, Perak
Operating Hours: Only operates on Sunday, 6am – 12pm.
For more information:  Google Reviews | Facebook
Aaaanndd, Voila! That sums up our Ipoh guide for you so far. Be sure to share this list with your friends and family as you start planning your next trip to this charming, zen town 👀🪷🧘🏽
You deserve a wholesome short getaway to just chillax before 2023 comes to an end.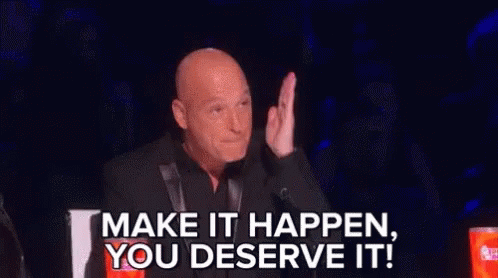 See you in our next travel related article. Happy exploring! 
Also Read: 13 Things to Do in Petaling Street Besides Haggling for Knock Offs! [2023 edition]