Watch: Selfish M'sians Just Stand & Look While Cheras Uncle Screams For Help to Fight Off Robbers
A video posted on Facebook shows an elderly man getting robbed in Cheras on 16th October 2019. The incident happened right beside Taman Pertama MRT in front of KK Mart.
The video shows an old man lying in the middle of the road surrounded by slow-moving traffic. He is seen struggling to hold on to his bag as two robbers try to snatch it out of his hands while bystanders just stand and watch.
The context of the incident is not known, but from what the old man is screaming, we can conclude that he was being robbed indeed.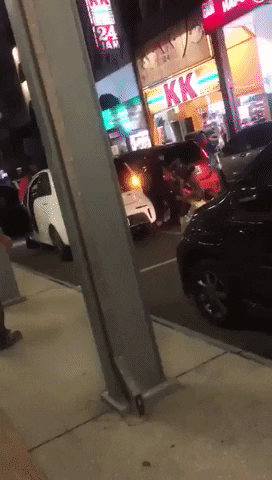 The man can be heard shouting in Malay, "Help, help, help!" and screams in Chinese, "Robbery!"
The most absurd thing about this scene is the people just watching the uncle getting robbed and not helping at all, even though they could have easily done so!
From the video, you can see about five people just standing around the scene, including the cameraman, but I'm pretty sure there are more that the video doesn't show.
After about 30 seconds of struggling, the robbers managed to take the bag from the man and run away. Only THEN did several people run over to 'help' the victim.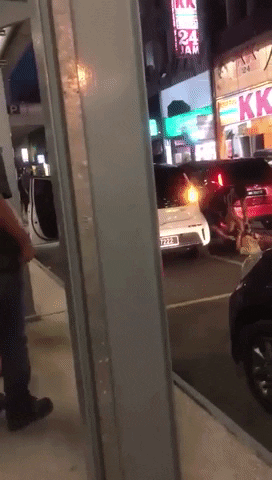 Netizens were shocked at the unresponsiveness of the public, with many saying that they wished the same thing would happen to the bystanders' loved ones. Of course, we wish no such thing to happen to anyone.
"So many people just stand there and watch!? The one taking the camera also champion," a netizen said.
"Wtf? Is this the kind of society we live in these days? Someone is clearly in distress and we just stand back and watch!!" another netizen said.
Watch the full video here:
16/10/2019Cheras, KLRobbery case in front of KFC, and ppl just standing around..当街抢包包,大家站着看戏和拍视频…

Posted by 我们是马来西亚人 We are Malaysians on Wednesday, October 16, 2019
How has the Malaysian society become so bad that they refuse to help the old man that clearly can't help himself? Come on Malaysians, we can do better.
Also read: Watch: Armed Robber Kisses Old Woman on Forehead to Calm Her When She Offered Him Her Money