Watch: Myvi in TTDI Changes Lane Over Curb At Full Speed Like It's No Big Deal
Perodua Myvi is known to be a powerful car even though it is relatively small-sized compared to most of the vehicles you see on Malaysian roads.
Videos of Myvis plowing through floods, accidents and rough roads have gone viral on various occasions, with many netizens hailing the hatchback car as a tough and strong vehicle.
Another incident to prove this 'fact' is one that happened in Taman Tun Dr Ismail on 5 September. A video posted on Facebook shows a section of the road that is divided by a curb.
A Perodua Myvi is seen entering the road on the right side of the curb, but without even slowing down, the Myvi suddenly swerves to the left and drives over the curb.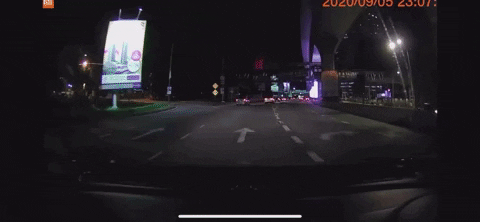 Even though the car isn't built to go over large obstacles on the road like jeeps are, the Myvi doesn't even hesitate and continues driving like it's no big deal. Sparks and dust can be seen flying in the air as the curb scrapes the bottom of the car.
Here's the full video:
Netizens commented that the video looks like a scene from the movie Mission Impossible 5 while others said the Myvi is the ultimate Initial D (a Japanese street racing manga series) car.
Jokes aside, please do not try this on the road ever! You could lose control of your car and end up in an accident. Plus, you wouldn't want to endanger your own life and the lives of others.
Also read: This Myvi is so POWER That it Managed to Steer Through a Massive Flood & Drive Off With No Problem!