Ever heard of that narrative that being frugal is part of being Asian? Why not stick to the culture and take advantage of the many second-hand markets available in our city that offer great value for money? If you're on the hunt for one-of-a-kind items that you can't find in the usual stores, then a car boot sale is just the spot for you to shop!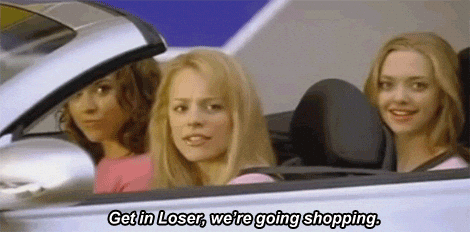 In the bustling Klang Valley, these lively events have become a haven for bargain hunters, collectors, and curious souls seeking unique finds.
If you're unfamiliar with the concept of a car boot sale, then picture rows of parked cars with their trunks flung open, revealing an eclectic array of secondhand goods, vintage treasures, and undiscovered gems waiting to be uncovered  – all usually at very affordable prices.
What's even more great about these sales is that they are usually run by neighbourhood communities, ensuring your money actually goes directly to the sellers instead of corporate organizations. To contribute, sellers just register and pay an affordable price to secure a spot at the sale space.
This also means the vendors at car boot sales don't have to hike up the prices of their items to cover for exuberantly priced rental spots (like other markets in malls).
In this list we're saving you the hassle of tedious research to get to the best car boot sales Klang Valley has to offer. So fasten your seatbelts and get ready to Vrooommm into a thrifty adventure!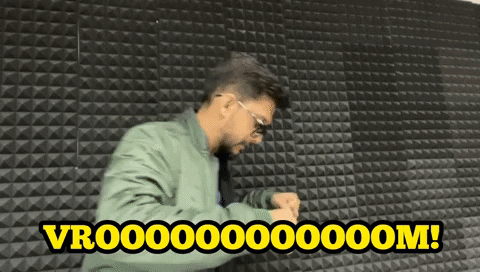 1.Car boot sale at Lembah Keramat
Starting off with the Lembah Keramat Car boot sale, it dubs itself the "First Car boot sale in KL" according to it's Facebook page. This car boot sale spot has been operating for at least 10 years now and is located near AU5 Keramat's skatepark at Jalan AU5c, 54200 Kuala Lumpur.
Lembah Keramat Carboot sale is usually held every Sunday from 7am to 12noon but definitely check with them on Facebook on the day to be sure. At this carboot sale you can find a wide and vast amount of functioning, vintage home items such as, kitchenware, lamps, rice cookers, frames, collectable figurines, plushies and MUCH more!
Seriously! Just check out the photos of the items they sell on their Facebook. For those looking to spruce up their homes with cool finds at a bargain, we highly recommend this carboot sale!
2. Kabut In The Park
This Kabut (like car boot) sale is a non-profit program established in 2019, co-founded by Evangeline Lim, an advocate for sustainable living.
Kabut In The Park usually operates at park like spaces (obviously) like at the Kuala Lumpur Performing Arts Centre (KLPAC) that offers a lake and fields. The special locations scouted by Kabut In The Park enables them to offer fun family outdoor activities and encourage visitors to have a picnic all while the car boot sale is in operation, making it a packed event.
Here you'll find great options for home decorations and clothes! They also make it easy for you to register as a vendor through their social media pages so be sure to checkout for updates on their Instagram and Facebook.
3. Car Boot Sale Kota Damansara
This car boot sale also operates every Sunday from 7am to 12 noon. It is located at Jalan Teknologi 3/9, 47810 Petaling Jaya and prides itself for having friendly sellers. They stress that only used goods and collector items are sold here, keeping true to the car boot concept.
If you're looking to add unique items to your closet than this is your spot! Everything from head to toe is sold here with an emphasis on a huge choice of tops, jeans, sneakers and bags. You definitely won't be able to resist buying something to wear here, and it helps to know that you're ensuring the clothes get a new home instead of being left at a landfill.
4. PJ Night Car boot sale
This car boot sale is perfect for those who just can't do mornings. Located inside of a car park it sort of gives a vibe of a car meet.
The PJ Night car boot sale operates every Saturday night from 8pm to midnight at Level 1 Parking Lot of Kompleks C Emporium Makan, Jalan Sultan, Seksyen 52, Petaling Jaya. 
If you're a geek for collector items then you'll love it here. From anime merch, hot wheels, stickers to vintage caps, this hip spot boasts cool finds. You can even shop for quality streetwear here! Keep up to date with them through their Facebook page.
5. Car boot Sale Shah Alam
This car boot sale has been operating for awhile now and loved by the residents of Shah Alam, proven by it's
41k follower count
on their
Facebook page.
It operates from the car park space of  Shah Alam's Section 13 Lotus's (then Tesco), every single weekend from 4pm to 10pm! This car boot sale is a bit more unique as it also has food vendors, ready to keep it's visitors snacking all day while shopping.
What's most awesome about this spot is that
if you're looking to sell your items, rental spot fees are super cheap, starting from RM20.
For more information, check out their
Facebook page.
And that marks the end of our list! Now you're armed with insider knowledge of the best carboot sales near you so it's time for you to embark on your own treasure-hunting journey. We hope you get to discover newfound gems and experiences by visiting any of these cool events.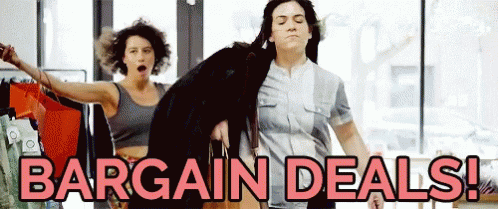 Did we miss any other carboot sales that deserve a spot on our list? Comment your suggestions and let's keep the conversation going to uncover even more hidden treasures at irresistible bargains!
Also Read: New Year New Clothes: This Thrift Store In Klang Valley Will Buy Your Pre-loved Clothes!