Tourists to Langkawi Can Now Purchase Up to RM1,000 of Goods Tax-Free!
Guess what! Prime Minister Tun Dr Mahathir Mohamad declared today that the purchase limit of taxable goods for tourists from the mainland who wants to shop in Langkawi has been raised from RM500 to RM1,000! Ooohh!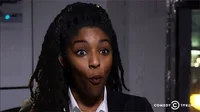 According to the NST, the prime minister (who is also the MP for Langkawi) announced that this was to serve as an incentive to get more tourists to visit the island. Furthermore, it would also raise the socioeconomic status of the residents.
However, these items that have a higher tax-free purchase limit do not include things such as liquor and cigarettes as he said that these things are bad for health. 
He said although the island still has its duty-free status and global tourist destination title, it still needs more outside investments.

Source: New Straits Times
He explained that there was still a need for investors to implement projects and build factories. This is so that the people in Langkawi will have more job opportunities and better wages which would translate to a higher income.
"The previous government was happy despite not doing any work, they give money…But we don't steal money, if we don't steal money, it is difficult for us to give money free of charge. Nevertheless, I am confident the people of Langkawi are hard-working, they will work and get good salaries from their employers," he said.

Source: New Straits Times
He also urged the residents of Langkawi to be kindly and hospitable towards tourists so that they will continue to visit the island.
You heard the man, folks! Looks like your next island getaway is Langkawi!
Also read: Pangkor Island Declared Duty Free BUT Not for Cigarettes, Alcohol & Vehicles