These Two Good Dogs Deserve All The Attendance Marks at This Labuan College For Coming to Class!
Yes, everyone deserves a chance to receive an education. And this dog apparently took this phrase literally as it managed to slip into classes at a college in Sabah!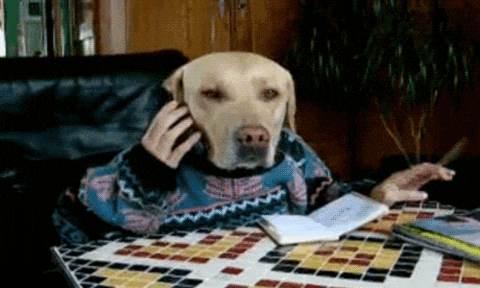 A viral Twitter thread from @fatihah_amalik had netizens amused and awww-ing over the cuteness after seeing photos and videos of a dog attending classes!
This dog was seen at Labuan Matriculation College (KLM), Sabah, looking like it was attending the class like the other students.
Bila salah masuk kelas pic.twitter.com/WjNcLxYcFY

— f. (@fatihah_amalik) July 22, 2019
Source: Twitter
Entered the wrong class? Aiya, it's ok la. As long as you're there at college. It's the effort that matters.
Here are some of the cute antics that the canine got up to, grabbing the attention of fellow netizens.
When attending college, you need to comply with the regulations of the institution, and this dog did just that! Just look at those white socks on the cute doggo!
sama salah juak sitok pic.twitter.com/Q7idcDDK36

— 𝔀𝓪𝓷𝓮𝓻𝔀𝓪𝓷𝓱𝓪𝔃𝓲𝓺 (@_wanwawan11) July 22, 2019
Source: Twitter
There are also moments where we, as students, just K.O. after spending those sleepless nights for the exams.

Source: Twitter
Got research to do? Off to the library!
Di library pun dia ada oh, betul2 mau 4flat ini anjing rajin tul masuk kuliah, masuk library. Tuari paling lucu dia masuk bilik perbincangan. pic.twitter.com/q8mbr2qb5E

— @sitinrsyu (@sitinrsyu) July 23, 2019
Source: Twitter
"Night class? Count me in!"
nah incase korang nak update🤣 pic.twitter.com/JAINDcpzH4

— 𝔀𝓪𝓷𝓮𝓻𝔀𝓪𝓷𝓱𝓪𝔃𝓲𝓺 (@_wanwawan11) July 24, 2019
Source: Twitter
And there are also funny comments and testimonies from netizens saying how much of a good student the doggo is.

Source: Twitter
"Even dogs go to class? That's because they have four legs, hence they get ready fast. We, on the other hand, only have two."

Source: Twitter
"Even the dog arrived to class earlier than the lecturer."

Source: Twitter

Source: Twitter
"There's a dog but everyone is just relaxed. If it were me, I'd have sprinted away because of trauma."
Awww, what a cute doggo! Hoping to see you soon in your graduation robe!
Also read: "First Time Sentuh Anjing", Malay Man Saves Dog from Being Strangled and Adopts It