Serial Office Thief With an Eye For Apple Products On The Loose in Klang Valley

Credit: facebook.com
A thief who sports his 'trademark' red shoes and has a taste for Apple products has been roaming around offices in Klang Valley during office lunch hours, and he's been on the loose for three years running!
The thief in question was first brought to attention when 32 year-old Philip Subash Varges uploaded on Facebook a screen-grab of CCTV footage that caught the thief in the middle of his act before he stole from Phillip's office on Tuesday.
Philip said his office located at Ativo Plaza in Bandar Sri Damansara was broken into around 1pm after most of his colleagues went out for lunch.
"The suspect rang our doorbell a few times to check if anyone was in" he said.
"He left for a few minutes before returning, and rang the bell again to confirm there was no one in."
Philip added that he believed the suspect had an accomplice with him as the footage showed him constantly on his phone when he tampered the electronic card access system.
Next thing you know, "Two iMacs and two Macbook Pro from our office were stolen within five minutes,"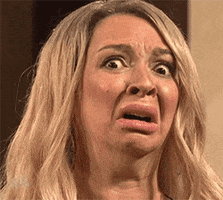 According to CCTV footage in the elevator, the suspect walked off calmly with the iMacs under his arm and the MacBooks tucked inside his backpack.
Recently, the shared incident started gaining traction in social media and to no surprise, other Malaysian netizens came forward and shared similar robberies by the same suspect, identified with his distinctive red shoes.
Other victims shared how the same suspect had broken into their offices in Johor Baru, Mutiara Damansara, Damansara Perdana, Batu Caves, Sri Hartamas, Kelana Jaya and Bandar Sri Damansara.
And he's been pillaging since 2013!
Most victims said they lost Apple products to the thief, i.e laptops, desktops and other appliances.
One Facebook user, Sharm Sds, said: "This is the same guy who broke into my husband's office in Kelana Jaya in March 2015. Two laptops with important data were stolen. They lodged a report but looks like he is still at large. Why is it so difficult for action to be taken fast? If you guys notice, he is active around 1pm onwards."
Sharm Sds even shared a screengrab, and cautioned: "If you guys notice, it's around 1pm onwards that he becomes active. Look at the timing of the CCTV, all after 1300hrs"

Credit: facebook.com
Currently, the thief is still widely on the loose within Klang Valley and has yet to be remanded. Petaling Jaya police chief ACP Mohd Zani Che Din has confirmed the incident and said police were investigating.
As of now, do ensure that you your valuables are always with you during lunch time, especially if you are an Apple user. Better to be safe than sorry!
Or perhaps someone could well…hold the door.