Pilot Leaves His 40-Year Career to Fly with His 2 Pilot Daughters at Another Airline
Safia and her sister just graduated from the flying academy and landed jobs at AirAsia. But if that wasn't enough a cause for celebration, their dad decided to give them a huge surprise.
She shares the story of how her father left his 40-year long career in Malaysian Airlines just to fly as a junior colleague with his two pilot daughters.
This man left the company he's been w for 40 years, started fresh as a junior, got a new rating at the age of 58, just so he could fly w 2 of his annoying daugters. I cannot tell you how grateful i am for this. Alhamdulillah, i finally got to fly w my abah! :') pic.twitter.com/NQGGO4ucLO

— Safia Anisa (@SafiaAnisa) July 12, 2019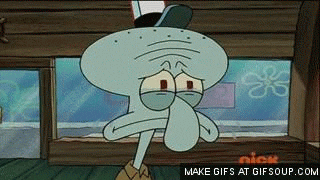 In the corresponding thread, @SafiaAnisa shared her father's journey of beginning to fly as a MAS cadet right after his SPM.
Aww thank you for the well wishes everyone!! ♥️ Just for clarification, my dad started flying right after spm, he was a cadet for MAS. After 40 years there, me and my sister both got a job at airasia. He then decided to come to airasia so he could fly w us before he retires! pic.twitter.com/bx6tOPqkMR

— Safia Anisa (@SafiaAnisa) July 13, 2019
Now, all he wants is to spend his remaining years as a pilot by his daughters' sides. Aww! Somebody hand this guy a Father of the Year Award!
The tweet which has garnered 35k retweets and 42k likes witnessed streams of praise from former colleagues and friends of this aviation power family.
Your dad is truly the example of how one can have a much 'exalted' career and yet remain down to earth and true to his roots ❤️

— Monster Mommy (@monstermommish) 13 July 2019
It's so heartwarming to read stories about families overcoming barriers to stay close to one another. It also teaches us a valuable lesson: what good is a career if it only takes you away from your loved ones?
Also read: This Story of Kind PDRM Officer Helping Father Who Stole Bread to Feed Son Will Make You Cry