OMG! This e-Wallet Lets M'sians Pick & Win ANY Gift They Want, Including a Samsung S20 Ultra!
As of today, e-wallets are widely used all over the country. It's safer, more convenient, and with the multitude of promos and cashbacks available, we're also able to save more while spending with an e-wallet than if we were to make payments the boring, old fashioned way.
One app, in particular, that's widely used and accepted all over Malaysia is none other than the Boost e-wallet. Known for its very attractive loyalty programmes, Boost recently released another new contest feature!
Aptly named Pick & Win, this new feature allows you to use the Boost coins you've collected from spending with the e-wallet to win any gift you pick!
Some of these super lucrative gifts you can pick range from a Samsung S20 Ultra to a Samsung 43″ Smart LED TV, to even a Google Home device and SO MANY others! So many choices admin also don't know which to choose!
If you want any (or all) of these, just make sure you have the required amount of Boost coins for the gift you want. The entries for each gift ranges between just 20 and 300 Boost coins.
So how do you take part? Just follow these super simple steps (and make sure you have a Boost account!):
Go to your "Profile" & click "Rewards"
Click "Pick & Win"
Choose your gift & confirm the number of entries

For example, the Google Home device costs 20 Boost coins per entry; to submit three (3) entries, you will need 60 Boost coins

Wait for the countdown to finish to know if you've won!
The more entries you submit, the higher your chances of winning the gift of your choice!
Each Pick & Win session will run for a few weeks so make sure you wait until the countdown ends to see if you're the lucky winner! The current session ends on 31 May 2020 so hurry up and submit those entries!
To find out if you've won, you can either check your "History" page within the Pick & Win page, get notified via Boost notifications, or email. We don't know about you but this sounds like a pretty good deal!
What's more, thanks to their BoostUp loyalty programme, it's super easy to collect Boost coins.
In case you haven't already heard about the BoostUp programme, here are just some of the things you'll want to know:
1. The more transactions you make, the more Boost coins you'll collect, and the faster you can level up
First and foremost, in order to earn Boost coins, you can do either one–or better yet all–of these:
Pay or shop with your Boost e-wallet & earn Boost coins through Shake Rewards (the number of Boost coins you earn will depend on your transaction amount, type of transaction, and your current level)
Complete Boost Missions
The higher the level you're on, the more Boost coins you'll earn per transaction.
2. You can use your Boost coins to redeem tons of rewards too
Just head to the Boost Rewards page within the app and you'll be able to use your Boost coins on all sorts of things!
Some of our favourites include the RM100 Shopee home appliances vouchers and RM10 Hermo vouchers. They also offer gifts like STARBUCKS Espresso Colombia capsules and so much more. Seriously, with so many different vouchers, gifts and donations to choose from, the possibilities are endless!
FYI, the Boost Rewards page gets updated every few weeks so make sure to check back every once in a while to see what else you can get with your Boost coins!
3. You can even turn your Boost coins into CASH!
That's right! If you're not interested in any of the rewards, you can always opt to change your Boost coins into CASH (which will be credited into your Boost wallet).
Simply head to the Boost Rewards page and under the 'Cash' category you'll be able to choose to exchange your Boost coins for RM1, RM2, RM5 or RM10 worth of cash in your Boost Wallet. Easy peasy!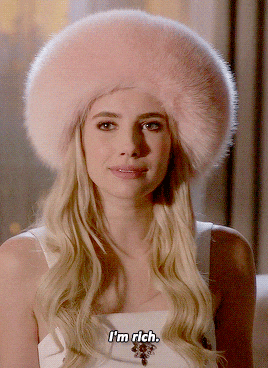 Ultimately, the Boost e-wallet can be used for all sorts of daily necessities, from bill payments, parking & transportation, food, to online shopping, and so much more, the possibilities are endless! The best part is, you get to go cashless and you'll be able to earn Boost coins whenever you pay for any of these things with Boost! Can kill two birds with one stone leh!
So what're you waiting for? Don't miss out on this chance to Pick & Win the gift of your dreams! Find out more about Boost and the BoostUp loyalty programme here.