Hajj Stampede Kills Over 700 During Eid al-Adha
A death toll for at least 717 people who took part in the Hajj pilgrimage was accounted while over 863 others were injured during a stampede in Mina, Saudi Arabia.
It is reported that the incident is the deadliest incident to occur in the last 25 years.
The supreme leader of Iran has lost at least 95 of its citizens in the crush criticised on Saudi Arabia's preparedness.
It is the second disaster to strike Mecca in two weeks, after a crane collapsed at the Grand Mosque, killing 109 people.
The stampede was believed to have happened due to the large numbers of pilgrims who came to Mina during the festival.
During the Hajj, millions of pilgrims travel to Mina, a large valley about 5km (3 miles) from Mecca, to throw seven stones at pillars called Jamarat, which represent the devil.
The pillars stand where Satan is believed to have tempted the Prophet Abraham.
There were two waves of people going in opposite directions; one towards the direction of throwing the stones while others were going away from it.
The clash in between turned into a stampede. It became chaotic and people started going down.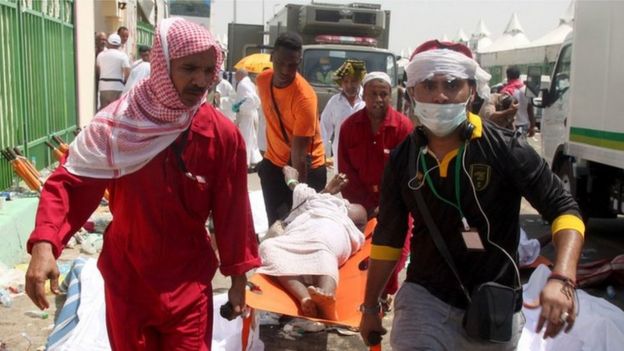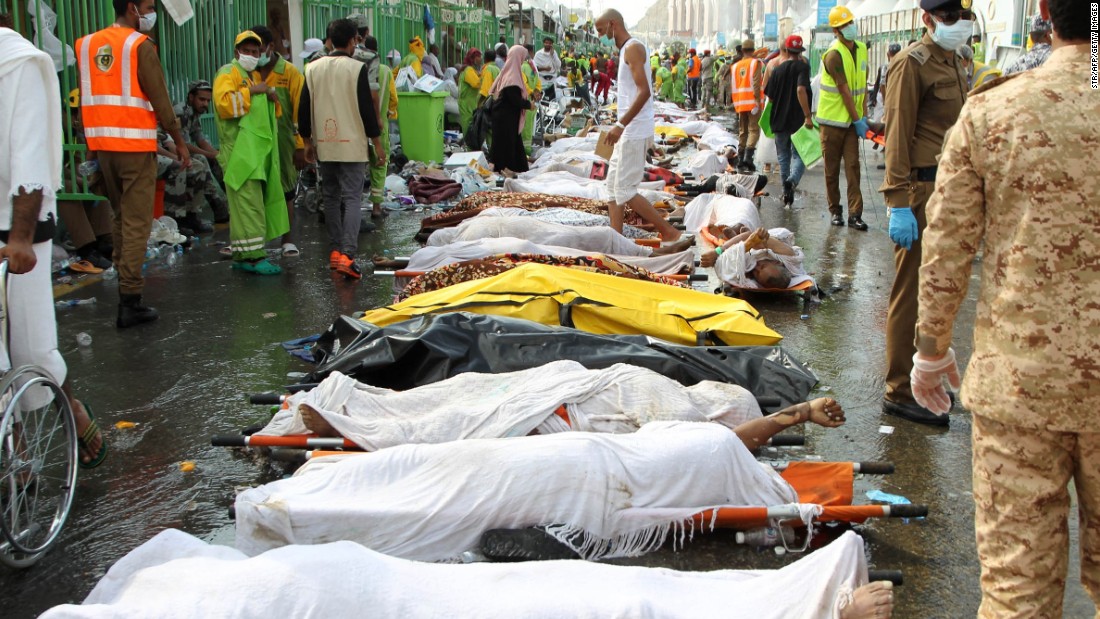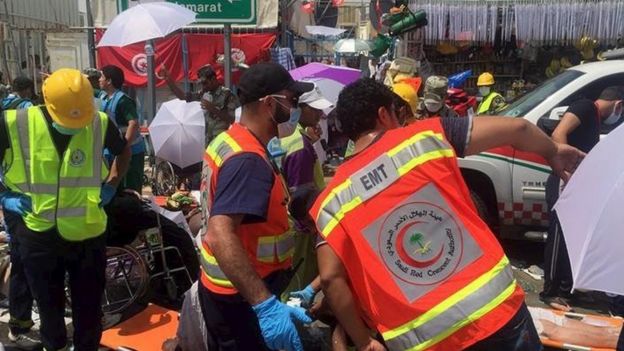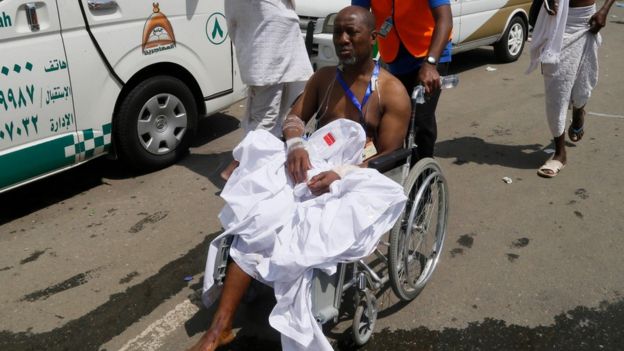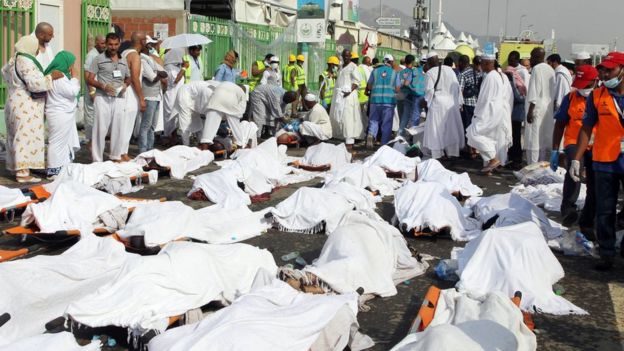 "I saw someone trip over someone in a wheelchair and several people tripping over him," Abdullah Lotfy, from Egypt, told Associated Press. "People were climbing over one another just to breathe."
"Dead bodies stretch as far as my eyes can see," said Bashir Sa'ad Abdullahi, the BBC's Abuja editor, who is in Mina.