107 People Killed After Crane Collapse In Makkah's Masjid al-Haram
Tragedy occurred today after a construction crane collapsed in Masjid al-Haram killing an estimated 107 people and injuring 238 others.
Graphic videos and images has been circulating around social media of the aftermath of the horrifying incident, with blood, bodies and debris scattered across the floor.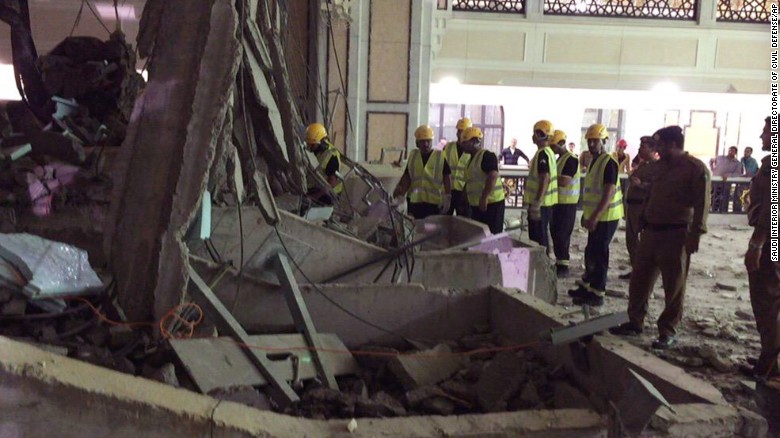 Masjid al-Haram is the largest mosque in the world and surrounds Islam's holiest site, the Kaaba — a cube-shaped shrine that worshippers circle.
It was reported that the bad weather is the cause for the crane's collapse.
"We just washed and were getting ready to head to the Masjid al-Haram for the Maghrib prayer (sunset prayer)," said Yahya Al Hashemi, 30, a CNN iReporter who shot iPhone video of the crane striking the roof of the mosque. "It was a sandstorm which turned to rainstorm and lot of the construction covering boards were flying around, and lots of cracking noises which unfortunately ended with this tragedy. … Everybody were pushing trying to escape from inside towards the exits."
Here's a video shot in the Masjid before the crane collapsed.
People all over the world are praying for Makkah after the tragedy with the hashtag #prayformakkah on social media.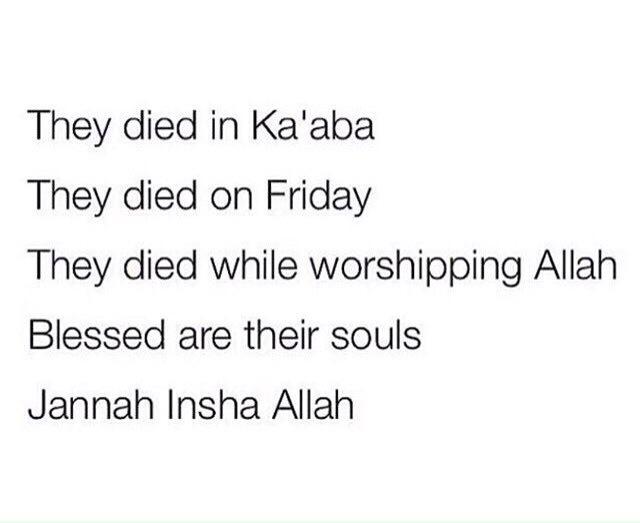 Images of the victims are not displayed as respect for the dead.