China's New Trend: Fake Sprouts Growing Out of Your Head
China's at it again with some whacky new trend and this time, their head sprouted a brilliant idea, almost literally. Yes, you didn't read the title wrong, having sprouts on your head is the newest fad in China.
Plastic sprouts are made into head accessories and wore around the streets of China. The trend apparently started in Beijing.
The clip-on hair piece comes in young green sprouts, budding flowers and blossomed ones.
From teenage girls to grown men, no one is shy to show their affection for these adorable sproutheads.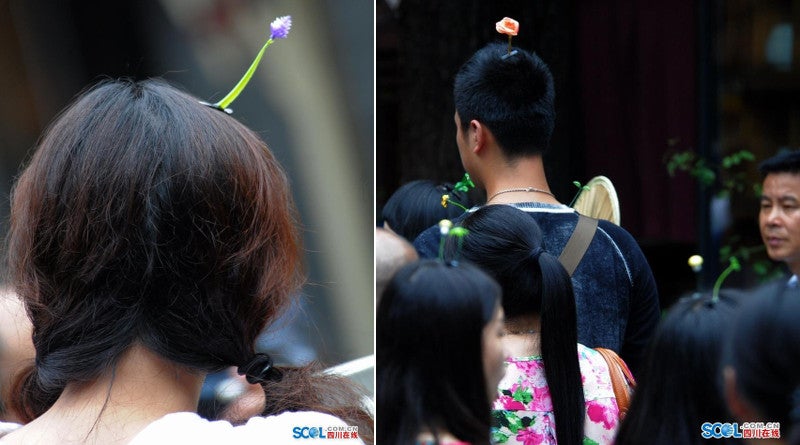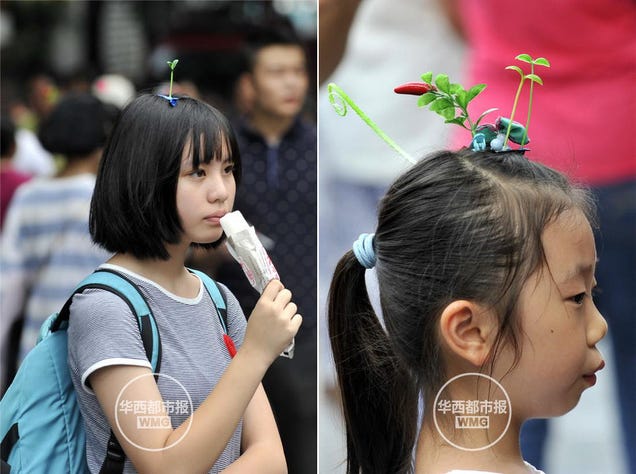 While the origins of the trend aren't exactly clear, some media suggest that the hairpiece is inspired by a character in "Pleasant Goat and the Big Bad Wolf", a widely popular and occasionally violent Chinese animated TV show. Other sources mention that it could be a trend that started from a cosplay convention.
China is known to start peculiar trends that spread all over the world such as having your arm touch your belly button from the back, or placing coins on your collar bone.