9 Things All M'sians Will Remember From Their Year-End 'Cuti Sekolah' Days
Ang moh people have their summer breaks, but we Malaysians have our year-end cuti sekolah, which is pretty lit too! If you remember those days, it was during this entire month each year that we got to sleep in and do things we don't normally do on school days. It was a great time to be alive! And because we got to enjoy this holiday at the end of every year while we were in primary and secondary school, we obviously made some pretty good (and some not-so-good) memories. Here are some you might remember:
1. Getting bored out of our minds after just the third day of cuti
We love our holidays and being able to sleep in but it can get quite boring at home when you have nothing to do and nowhere to go. Sometimes, we would get so bored to the point where we would throw a huge tantrum.
2. When our parents signed us up for extra tuition classes
Especially when a major exam would be coming up the following year, there was no way we could run from these extra tuition classes. What a waste of our holidays. </3
3. Being glued to Astro all day, every day just watching Disney cartoons
This is why our parents had to sign us up for extra tuition classes…
Can you blame us though? This was one of the only things we could do at home since our parents didn't let us go out that often.
4. Begging our parents to let us visit our friend's place
Holidays are always more fun with friends around, and when we were younger, that was all we wanted to do. Spend time with friends, and play hide-and-seek or ice-and-fire 24/7.
5. Deciding that we're going to be productive and do a bunch of productive things but it never happens
We often told ourselves we'll finish reading that book, or pick up a new hobby like calligraphy, but it almost never happens.And then when school starts again, that's when we actually try picking up that new hobby but then we complain that classes are getting in the way. Padahal, it's our fault for not doing anything during our time off.
6. Visiting bookshops to buy next year's workbooks and buku latihan
Shopping is fun and everything but not when you're buying workbooks for next year.
7. Getting so bored that we start rummaging through our parents' stuff
We looked for anything that intrigued us: Fancy clothes, heels, make-up, hair gel, you name it. Holidays were so incredibly boring that it made some of us want to "explore" new things, like our mum's cosmetics, for instance. Bad idea, bad, baaad idea.
8. That tragic moment when we saw "balik sekolah" uniforms and shoes on sale
That's when you know that your holiday is coming to an end. It goes without saying that this was easily the worst part of every single one of our year-end holidays.
9. Christmas!
Everyone loves Christmas! It's that time of the year where most of us are on holiday and shopping malls are decorated with colourful ornaments, fake snow and larger-than-life Christmas trees. It's also that time of the year to shop for gifts, give it to our loved ones and maybe even receive a gift or two!
Well, regardless of what your favourite part about Christmas is, it's a jolly good time for presents!
In fact, if you're looking for the perfect gift for your friends and family (or maybe even for yourself!), why not check out the brand new Sephora Collection Holiday items for 2018?
This new holiday collection has something for everyone and it'll surely add some magic and sparkle to your Christmas this year! Lots of stocking fillers in store! 
One of the most-anticipated products is the Once Upon a Night Palette- Face Palette (RM199), which is composed of 130 different shades for the eyes, brows, face and lips, mixing different textures as well as different finishes to put a smile on your face! O.M.G. 
Other items you can check out include the Once Upon a Castle- Advent Calendar Set (RM199), Enchanted Sky Palette 8 Eyeshadow Palette (RM56), Holographic Effect Spray (RM34), The Enchanting Star Lip Gloss (RM26), and so much more! It's a glittery wonderland for all you beauty junkies out there!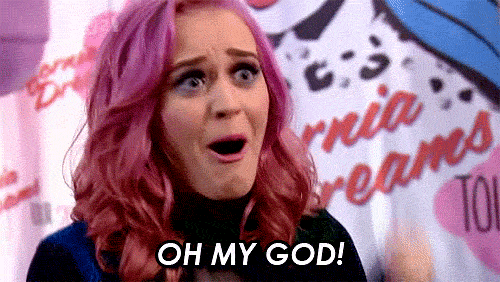 There's also a Once Upon a Bath collection for all your relaxing shower needs, a Shining Skincare collection, and other Enchanting Treats to spoil yourself with!
What're you waiting for?! Visit your nearest Sephora branch or check out their website and get shopping to fill those Christmas stockings already!
Find out more about the Sephora Collection Holiday 2018 here!