9 Simple Things Malaysians Can Do to Make 'Me Time' More Enjoyable
Regardless of whether we're introverts, extroverts, or ambiverts, we all need our occasional 'me time', just to be by ourselves and recharge. It's also extremely important to ensure a healthy life balance.
Although some people like to equate 'being alone' with being a loser, it's actually something everyone needs in their lives. Plus, you might just go crazy if you were to be around people 24/7. If you're like me and you love your alone time, here are some things you can do to make it more enjoyable!
1. Put on your running shoes, blast your favourite hits, and run like there's no tomorrow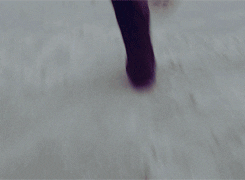 Running, or exercising in general, can help release a bunch of happy hormones in your body, so you'll definitely feel happier and more relaxed after a good sweat. Besides, it's also a great time to ponder about stuff while being healthy!
2. Face masks and blackhead-removal strips are always a great idea
Spas and massages can be extremely pricey, so this is the next best thing. They're a great and affordable way to pamper yourself while getting rid of all that nasty dirt on your face after a long, hard day at work. You'll also feel extremely refreshed after!
3. Journal about your day and list out all the things you're thankful for
It almost seems human nature to complain, and complain, and complain. Although sometimes we have a good reason to, it's not always healthy. We remind ourselves of all the negative things that happened and we forget that there's a bunch of things we can actually be thankful for. So, make sure you grab a pen and notebook to journal and list out all the things you can be thankful for.
4. Grab your favourite book and let your imagination take you on an adventure
In the words of Stephen King, "books are a uniquely portable magic", and reading your favourite book in the peace and quiet of your home can truly bring you on adventures you never dreamed were possible. It's a world of brand new possibilities. Who needs friends when you have books?
5. Disconnect from all social media apps because you don't have to know what your friends are doing 24/7
Social media is found to be one of the main causes of depression, and for obvious reasons. So, if you really want to enjoy your 'me time', make sure you're not on your phone looking at what your friends are doing, buying, wearing, or eating! Just focus on yourself! Repeat after me, "it's just me, myself and I".
6. Dapau your favourite Malaysian comfort food and eat it at home, all by yourself
Best part about 'me time' is not having to share any of your food. YAAAS.
Nasi lemak, char kuey teow, pizza, fried chicken; whatever it is, our local Malaysian food always hits the right spot. After all, a hungry man is an angry man. So, better keep those tummies filled!
7. Try something brand new
Maybe try cooking that Thai green curry recipe you've been dying to try, take part in a sport you've never done before like rock climbing, or pick up a new instrument! Whatever it is, do it no matter how badly you think you'll do because nobody's there to judge you anyway. At the end of it, you'll probably feel quite pleased with yourself for learning a new skill!
8. Spring clean your room and get rid of as much stuff as possible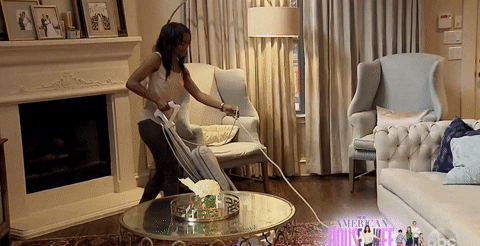 A useful rule of thumb to remember is, if you haven't seen or used it in the past six months, into the garbage bag it goes!
If it's clothing or stationery that are still usable, recycle and give them to charity! You'll be doing something good for someone else and you'll be amazed by how nice it feels to clear out a bunch of junk in your house. It's one of the most satisfying things, ever.
9. Me time = Shower time
Ahhh, it's the perfect way to end a busy day, especially if you spent it spring cleaning like we asked you to. 😉
It's a known fact that taking a warm or hot bath can help calm the nerves. That's why we always feel like napping right after!
Additionally, the best thing about showering is coming out of the bathroom all clean and smelling like a bed of roses! Mmm, so fresh! If you're looking for something that will really give you that post-shower bed of roses scent, why not give the LUX Luminique non-silicone shampoo line a try?
This shampoo range promises a pleasurable shower time and you'll confirm smell super great after! Promise!
Best part is, LUX Luminique is made with natural ingredients to ensure your hair is given nothing but the best. Moreover, it comes in three different variants to suit different hair types:
Repair Damage

Formulated with Damascus Rose essence and Argan oil

Relax & Smooth

Contains Green tea extract, Aloe Vera extract, and Eucalyptus leaves essence

Volume Shine

Enriched with Macadamia nut oil and Almond oil
Bonus: All three varieties also contain organic Jojoba oil, which is a rich moisture agent for any hair type!
Look at all them natural ingredients! Your hair will definitely thank you for this wonderful treat since it'll be smelling super amazing after. Talk about the best way to spend 'me time'!
Find out more about these LUX Luminique shampoos here!