Malaysia and other countries in Asia like Thailand, China and India have been facing scorching weathers since April till now. Dubbed the Asian heatwave, scientists say this killer weather is due to climate change. Inconsistent rainfall patterns are further amplifying the impact of this humid heatwave.
What's even worse is that it's expected to last till August, with several news of heat strokes already reported. There's really not much we individuals can do when faced against mother nature but thankfully the options are not zero.
With hopes of easing your suffering from this hellish weather, here are some easy, quick and effective Do-It-Yourself (DIY) methods that anyone can try out at home!
1.Eating spicy food actually helps!
Contrary to what many may perceive, eating spicy food actually helps the body cool down and cope with hot weathers.
As you're eating something spicy, your blood circulation rises and you'll start sweating, usually at the face first, hence why scientists call this the "gustatory facial sweating". Then the moisture from the sweat actually helps your body cool down and regulate temperatures better to the hot atmosphere.
It's interesting how chilis are also an extremely common ingredient used in Asian dishes, where the climate is more on the warm tropical side. Our ancestors definitely knew their science!
On the other hand, eating ice cream actually produces more body heat needed to breakdown the large content of fat and sugar so the first wave of cooling effect actually doesn't last that long. Pretty surprising right?
2. Opt for a warm cup of Chinese herbal tea
According to traditional ancient Chinese medicine, there are a number of herbal teas that carry a natural cooling effect on the body when consumed.
Some examples include Chrysanthemum tea, Luo Han Guo (Monk fruit) tea, Winter Melon tea and a must try – Tie Guan Yin tea (it's a type of Oolong tea).
These drinks have been proven for generations to provide relief when the body is feeling overheated so if you're a tea lover (not the milk tea kind ok..) then these light refreshing teas are a must try!
3. Wear light, bright colours!
Of course it goes without saying that the choice of clothing plays an important role in how comfortable or uncomfortable you can get during this heatwave. We know how many of you LOVE wearing black but it's just working against you in terms of keeping cool. Always opt to wear lighter, brighter colours as they reflect light, absorbing less of the sun's heat and radiation.
Fabrics like cotton and linen are also light in texture making it a breathable material for more air flow!
More air circulation = more cooling effect.
The Power of Water!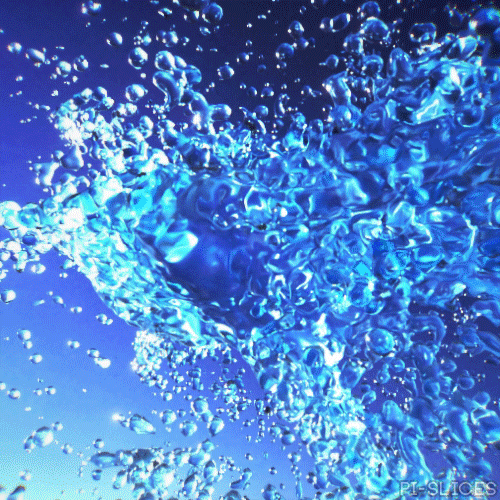 Other than keeping yourself hydrated constantly (sugary drinks aren't much help in that department BTW!), water and science have a few other tricks up it's sleeve to help keep the heat at bay.
Scroll further to see if you can guess some of these ingenious water related cooling hacks.
4. Place a bucket of water (or more) in a room
During dry heatwaves, even sitting inside a room feels like you're in an oven, leaving you at risk of headbanging headaches and nosebleeds. Here's a quick tried and tested tip that helps moisten up a room to keep the air cooler (especially helpful if you don't have air conditioning) .
Place a bucket of water near a window or in the warmest area of the room to let the water evaporate into the air for a few hours, creating a more humid atmosphere naturally. You'll definitely notice the difference after an hour or two!
The bigger the room the more bowls or buckets of distilled water you'll need for faster effects.
Keep in mind! Leaving buckets of water unattended for hours may be dangerous to children and pets so maybe this isn't the best option for you.
5. Place a bowl of ice in front of a standing fan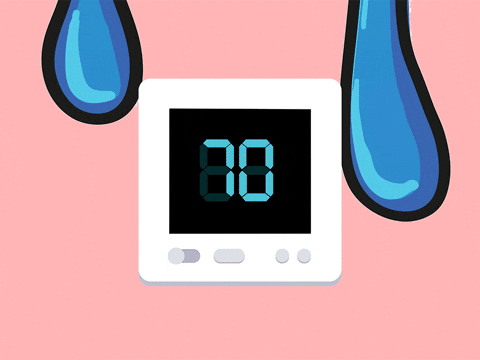 If you're realllyy desperate and maybe don't like the feeling of ice packs or cold cloth on your skin (and somehow have A LOT of ice to use) then this DIY method might bring you some relief, especially when in a small closed up room.
Get yourself as much ice as possible and make sure your fan is blasting on it, while at the same time directed slightly towards your direction. This method although may melt the ice quickly (that's supposed to happen), provides a much needed cooling breeze.
6. Place a cold press on the pulse points of your body 
When you really cannot tahan anymore, then the good ol' reliable method of cooling the body down during fevers also help! You can choose to pick an ice pack (if you have one on hand) or a simple damp piece of cloth to be placed at certain pulse points of the body.
The body has special spots that release more heat from the body, where veins are the closest to the skin's surface. Placing a cold press on these areas will help you get in contact with the blood circulatory system better and thus cools down the body quicker.
These pulse points include, back of the neck, inner thighs, knees, inside of the wrists and ankles. Another helpful method used by emergency room doctors for patients of heatstroke it to place ice packs on areas of the body where large blood vessels can be found like the armpits and even the groin area…though that sort of sounds painful.
And that brings us to the end of our list! Hopefully you learned an interesting fact or two.
If you're ever desperate for a quick cool down and you just can't handle sweat rolling down your back anymore then the above list is your go-to guide!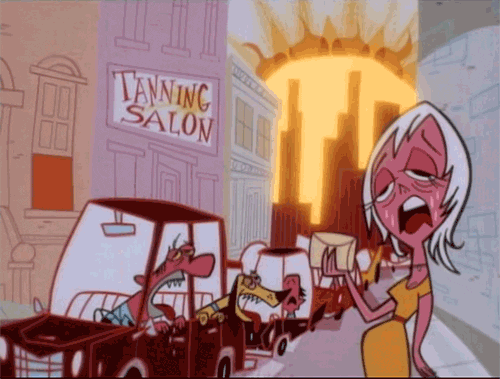 Do you have any lesser known DIY ways to cope with this scorching heat? Please share your tips for fellow Malaysians that are also melting and sweating from this weather right now! 
Also Read: Heat Wave Expected To Last Until August 2023, Can Cause Haze in Some Places