10 Super Glorious Food Combos Malaysians Probably Can't Live Without
Malaysians probably have the most unique palates in the world. We dare to eat almost anything and everything, plus, we enjoy the most interesting food combinations known to mankind.
If you're someone who enjoys combining your everyday food with other interesting sides or ingredients, you'll probably love these very unique, Malaysian combinations too:
1. Roti Milo + condensed milk
Every Malaysian's childhood probably included eating Milo powder straight from the packet, and sneaking spoonfuls of condensed milk from the can straight into our mouths; and thanks to this, the Roti Milo + condensed milk combo was born! Roti and Milo are obviously a bit too dry for our palates, so what better way to fix this problem than with condensed milk? LOTS OF IT.
2. Speaking of Milo, what about Maggi + Milo
If you've never tried it before, you probably cringed at the thought.
However, this combination really works wonders! The chocolatey, bittersweet Milo powder compliments the curry-flavoured Maggi noodles so well, it's beyond insane!
3. Karipap + mi hun, it's like lunch and tea combined
Is it lunch food? Is it tea food?? We'll never know.
Sounds super strange, kan? But it exists, and it's good! Crispy, flaky karipap skin on the outside and warm, delicious fried mi hun on the inside; where else could you get such an invention?
4. Guilty pleasures like Maggi + murtabak
It's so bad, but so good!!!
An especially popular snack during Hari Raya, it's definitely quite the unique combination too. Murtabaks generally come with meat like minced beef or chicken, so this special Maggi combination is definitely a must-try!
5. Pisang Goreng + chocolate + cheese, because everything goes well with chocolate and cheese
Fried food is every Malaysian's best friend. Especially when it comes to pisang goreng topped with cheese and chocolate sprinkles! It's sweet, savoury, crispy and mushy all at the same time, and although it sounds odd, it's the best thing EVER. Could lick the whole plate up!
6. The amazing Indomie + burger
We Malaysians just can't seem to get enough of our instant noodles.
Best part about this food combo is that we can get our carbs and proteins (and fibre, if you don't remove the veges) all in one bite! Perfect!
7. Indomie + burger (minced)

Source: e-lifesl
Who knew you could have a burger minced in Indomie noodles?!
If you've never tried it, then you've been seriously missing out! Indomie itself is already a delight in your mouth, but add in some minced Ramly burger and you'll immediately be sent to heaven! Plus, topping it off with the beautiful runny mata kerbau egg?! Slurrrppppp!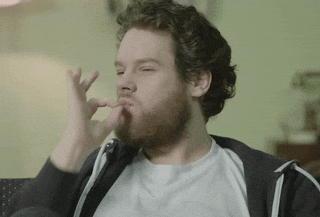 8. Durian + rice
While our neighbours in Thailand have their Mango sticky rice, we on the other hand have glorious Durian with rice!
Just like how we can pair rice with anything, same goes for our beloved Durian! We can have it fresh, frozen, with our cendol, sometimes even with rice! Definitely sounds like an odd combination for some, but still finger lickin' good nonetheless.
9. Keropok lekor + cheese + mayo
It's like Nachos but the Malaysian version!
Definitely a go-to snack for any Malaysian, this deliciously fried keropok lekor drizzled with cheese and mayo is the epitome of perfection.
10. Fried chicken + pizza, the ultimate combo
What?! Got such thing meh?!
Yes, now got! A combination of everyone's two favourite comfort foods – chicken and pizza. Omg, dream come true!
Indeed it is! Thanks to KFC, this dream is officially a reality!
So prepare your taste buds and get ready to try the all new KFC Chizza (chicken + pizza)!
Made from Malaysians' favourite part of the pizza (the toppings, duh), topped over a juicy piece of KFC's hot and spicy chicken fillet, this combination gives us the best of everything, and it's finger lickin' good too!
With the best of chicken, and best of pizza, we can expect the perfect crust as well as maximum flavour with each and every bite! Definitely the perfect snack for anyone! Wah, hungry already leh.
On the other hand, if you're a big eater like myself, you can opt for the Chizza Box instead, which comes with regular sized fries, Pepsi, and one-piece chicken!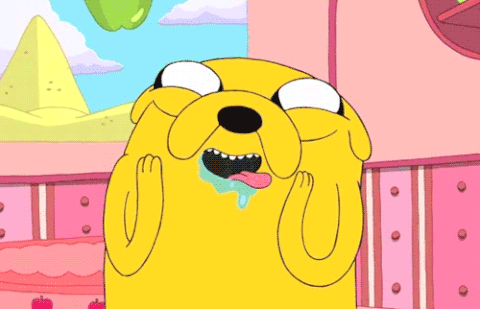 Interested? Make sure you drop by your nearest KFC branch and give the all new Chizza a try then! Fai fai lor, before it sells out!
Find out more about KFC Chizza here!