Regardless if you are a student, stay-at-home parent or a working individual, we are all advised to stay at home and only go out when necessary during the Covid-19 pandemic. With the implementation of MCO (Movement Control Order) in Malaysia since March last year (2020), learning and working from home has also become a norm.
Facing your computer all day for assignments or work can get our eyes sore, give us body aches and make us feel really exhausted sometimes. Since we are not able to travel freely around nowadays, our remaining forms of entertainment are probably gaming online or scrolling through our mobile phones for good content.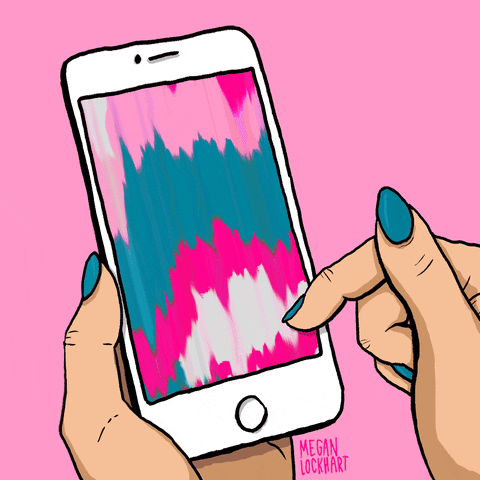 Nevertheless, too much screen time can be really unhealthy, and doesn't it make you feel like a lazy bug? So if you like lazing around and being unproductive all day, time to get up and pick up a healthy hobby that you can start anytime at home!
The total lockdown (full MCO) will begin 1 June 2021, so it is time we really stay home, do something productive and avoid going out. Here are 10 hobbies you can start while staying indoors!
1. Journaling
The first one on the list is journaling. No matter what language you use for journaling, it improves your vocabulary as well as writing skills in one way or another. Besides passing time, you can also plan for the upcoming week(s), or jot down your goals.
Other than it being a hobby, journaling also helps with your mental health. For instance, writing down negative thoughts or rants when you are not in a good mood. After cooling down and looking back at what you have written, you get to discover yourself more and learn from your mistakes so you do not repeat them in the future.
Start by writing little by little every day and make this a routine! You can also choose to write online or physically in your notebooks. I personally like both, because journalling online is convenient, and journalling on paper has the satisfying 'pen on paper feel'.
When you look back on the journal, you will be proud of your achievements and will probably find some good stuff written in there.
2. Crocheting
Get your hands busy and start crocheting! Crocheting is a pretty common hobby, with a tool and some yarn, you get to make almost everything! From teddy bears to bags to cardigans, you can turn the yarn into anything you like. The tools and yarn are also inexpensive, and you can easily get them in physical or online stores, such as Daiso or Spotlight Malaysia.
Nowadays, there are many free tutorials on platforms like YouTube and TikTok where you can learn basic crocheting. You can even watch your favourite show while crocheting once you get familiar with the technique! Many online shops sell beautiful handmade crocheted items, but isn't it more fun when you do it on your own?
As a beginner, I find GoodKnitKisses's tutorial video easiest to understand. Here's a beginner crochet lesson if you want to start crocheting immediately!
3. Embroidery 
Similar to crocheting, embroidery is also a very famous hobby, and there are actually many different types of embroidery art. To begin with hand embroidery, you will need a piece of cloth, needle, strings, and best if you have a round embroidery hoop to stabilize and strengthen the cloth.
The simplest you can do is to draw any pattern that you'd like to hand stitch on with a pencil, and erase it after you have done your artwork. There also plenty of tutorials available online and they are all pretty easy to comprehend!
I bought my embroidery kit from Taobao, a Chinese online shopping website. But you can effortlessly find cheap and beautiful embroidery kits from Shopee or Lazada too!
Once you start to get the hang of embroidery, you will learn that there are many types of stitches, like french knots, chain stitch, straight stitch and more. That's when you can start playing around and making different types of art! You can also frame the art piece once you are done with it so you get to admire your own masterpiece!
4. Clay Art 
Clay is one of the most magical creations ever, because you can literally make anything out of it. Before you start, do note that there are different types of clay, so when you're making a purchase, make sure you know what you're looking for!
When creating clay art, some of the most prevalent types of clay include air-dry clay and polymer clay. Air-dry clay is very lightweight, and as the name says, it is self-hardening and will be dried when in contact with air. It is very soft and stretchy and has a spongy texture.
Polymer clay, on the other hand, is slightly harder than air-dry clay. Once it is baked, it will turn solid and hard. The baking time is depending on the brand that you are using. The items in the pictures are all created using polymer clay.
The prices for polymer clay vary depending on which brand you are purchasing from, I personally recommend buying from Malaysianclayart and their products are cheaper and does the same work! They also often upload clay art tutorials on their YouTube channel.
Stop waiting and start clay-ing today!
5. Making Beaded Rings or Necklaces
Beads and beaded jewellery has been around since the last century, but it seems to have become a trend again with all the recent TikToks of beaded ring tutorials! To make beaded rings, you need some beads and a wire around 0.4mm (diameter). Connect the beads of your preferred colour and turn them into rings, necklaces or even earrings!
Here is one of the YouTube tutorials that I follow to make beaded rings.
Aren't they cute? Trust me, making beaded rings gets extremely addictive! The feeling once you've completed your beautiful beaded jewellery is also quite satisfying. Thank me later!
6. Cooking
Cooking is kind of like a survival skill rather than a hobby, but what's the fun when all you know is just frying eggs and boiling Maggi? Since there is more free time now that we are working and learning from home, it is time for us to step up our cooking game.
Begin with the simple meals first, then slowly learn the other recipes. Cooking tutorials and recipes such as vegan recipes are available everywhere on social media platforms now. Be it Gordon Ramsay or Chef Wan, there sure is a recipe that you'll like. You are encouraged to take up baking desserts as well! A new skill is always better than no skill.
7. Exercising 
Exercising is not only for a better body shape but also for better health. To avoid getting infected by the virus, it is better to do workouts in your own space. But before you start working out, make sure you make it nice and spacious so that you don't stop halfway!
Don't forget to get some good rest after working out too!
8. Room Makeover
Staying at home is a great opportunity for you to redecorate your room or have a small room makeover! Painting your shelf, buying new wallpaper and adding some decorations can bring up a better vibe for your room. When your room makes you feel good and comfortable, you can do things better and be more productive as well!
There are quite a lot of room makeover videos on YouTube and TikTok ever since the start of the pandemic, so you can always look for a reference. For instance, this Malaysian YouTuber was able to turn his ordinary room into a stylish one!
If a room makeover is a little too much for you, you can also start with a desk makeover or give your room a deep cleanse. Remember to shop online for the decorations for cheaper options as well!
9. Gardening or Planting
I personally have never tried gardening or planting before, until the implementation of the second MCO. Without prior knowledge, I purchased suitable soil, seeds, and flower plots from an online shopping platform and started planting.
The process of waiting feels long, but it is definitely worth it! Seeing your plant grow from a little sprout is sort of like seeing your own baby grow. My plant is a German chamomile, and I water them almost every day and keep them under the sunlight.
The online shop that I purchased my German chamomile seeds from is called Wellgrow seeds. Other than selling flowers and vegetable seeds, they also sell fertilisers, gardening tools and soils. Do more research before you start planting because each plant can be very different, some are also harder to take care of. For instance, you don't need to water your succulents every day.
10. Making Candles
Level up your handcrafting by making your very own candles! This is extremely easy as all you need is just a glass container (cup), wax (soy or palm wax), candle wicks, and fragrance oil.
My way of making candles is to heat the palm wax and then add your favourite fragrance oil to it. Then, stabilise the candle wick in the middle using sticks or pencils and pour the mixed wax into the glass container. Wait for the candle to dry up and solidify then voila! Your scented candle is done.
I bought the palm wax, soy wax, candle wicks and essential oils from Take It Global here. Other than the mentioned items, they also sell dried flowers, pigment powder, bee wax, resin and more, suitable for those who want to try making their own soap or cosmetics like lip balms.
I also recommend the Vanilla Marshmallow essential oil as the scent smells fantastic.
Some scented candle brand out there can be really costly, so why not make your own candles with the cheaper raw ingredients? The glass container can also be reused, saving cost as well as the environment.
Get productive during the MCO and start picking up a healthy hobby! We hope you find joy and happiness in these activities and if you have any other healthy hobbies to recommend, let us know in the comments. Stay safe and stay happy!
Also Read: Happy V Day! Here's Some Tips For LDR Couples To Celebrate The Day of Love