[Watch] Woman Hilariously Bumps Into Glass 3 Times in a Row & We're Kinda Embarrassed for Her
One of the most embarrassing things that can happen to a person is probably walking into a glass door or a glass barrier, especially when many people are around to witness it. You either hold your head up high and walk away as if nothing happened, or go beet red from the humiliation as you rub your head from the startling bang that you never saw coming.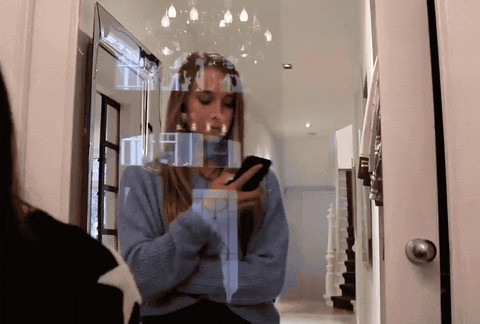 In a video posted on Facebook, a woman is seen quickly walking towards what seems like a badminton court, but she suddenly bumps into a glass wall placed on the outer perimeters of the court.
She is taken aback by the hit and covers her face, probably from the pain, and slowly shuffles to the left thinking that there isn't any glass wall there. But to her surprise, she hits the glass again!
She continues rubbing her face as she shuffles once more to the side, not seeing where she is going as her hands are covering her face. Her long hair can also be seen getting in the way of her sight as she tries once more to get into the court.
But lo and behold, she bangs the glass wall yet again! Oh, boy.
Finally, she makes her way into the court with her head held low, either from the pain of banging her head three times in a row, or from the immense embarrassment of her never-ending struggle with the transparent barrier.
It is not known where this happened, nor is it known who the original poster of the video is, but it seems to be getting pretty popular as it has been shared thousands of times with hundreds of likes and comments.
Watch the video here:
Me looking for the love of my life 🤣🤣🤣🤣

Posted by Jose Mondragon on Sunday, August 4, 2019
What would you do if you were caught in this situation? Hide it or pride it?
Also read: Aunty Crashes into Glass Sliding Door with Her Mobility Device, but WALKS Away Quietly