Watch: M'sian Man Tries Action Movie Stunt to Escape Danger But His Delayed Reaction is Too Funny
We all know the classic action movie stunt where actors jump from a considerable height and roll on the floor once their feet hit the ground to lessen the impact, and I'm sure you too, have tried it at least once in your life.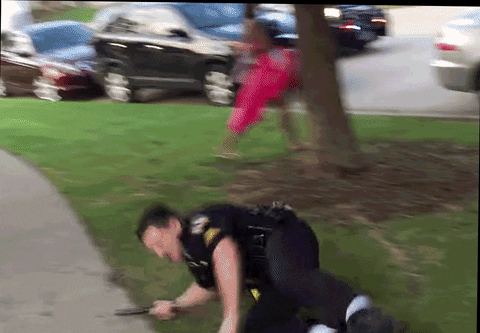 Well, a hilarious video was posted on Facebook on 30th October where a worker in Malaysia is seen standing at the back of a lorry waiting for the vehicle to drive off.
At this point, the lorry's back tyres are elevated on two metal ramps and as it starts moving forward, the fast rotation of the tyres shoots one of the metal ramps out almost hitting the worker.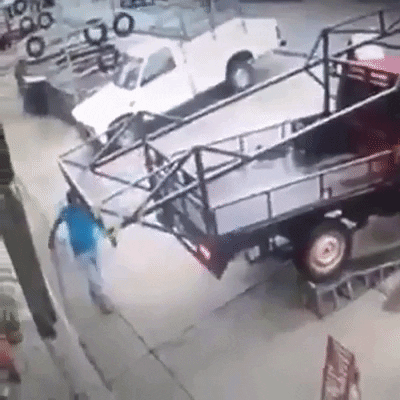 However, the metal ramp does not even come close to touching the worker. In fact, there is about a distance of least two feet between him and the object, but the speed at which it happened must've brought a little panic to the man.
He is seen throwing his arms up in the air in 'shock' and leaps just inches from the ground as he lands and rolls on the ground in his hilarious attempt at escaping potential danger.
Although he was already out of harm's way, he probably thought it was the perfect chance to make his dramatic escape in the way he's seen movie actors do.
The funniest thing about this video is how delayed his reaction was to the 'tragedy' and how serious he was at front rolling away like a true stuntman.
In all seriousness, good thing nothing bad happened to the man. At least he had the reflex to jump away from a possible accident, maybe just a liiiiiiittle too slow.
Here's the full video:
What would you do if you were in his position? Let us know in the comments below!
Also read: Watch: These M'sians Used Car Jacks as 'New Tyres' To Push Double Parker's Car Away