Watch: Food Delivery Rider Beats Up 2 Guards As He Didn't Want to Be Late to Deliver His Order
Getting your food on time is one of the main things that we consider when we decide to order meals through food delivery services, and these companies almost guarantee that your food will arrive on time by 'promising' that you will receive your order within a specified time.
A food delivery rider punched and knocked out two security guards at a residential area as he didn't want to be late for his delivery time.
According to Sin Chew Daily, the rider had to register before he could enter a residential area in China and wasn't allowed to bring his vehicle in. He was stopped by a security guard at the gate who asked him to register and then walk to the house to deliver the meal.
However, the rider refused to get off his motorcycle as he only had two minutes left to deliver the food and tried to drive into the residential area.
The security guard tried to stop him from doing so, but the rider immediately punched the man in the face which caused the guard to faint and fall to the ground.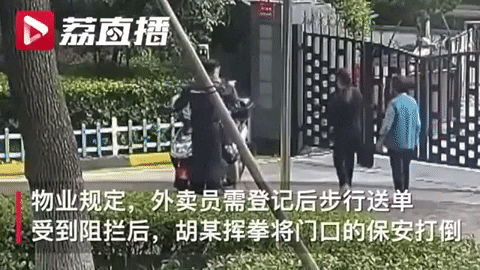 As the rider was about to leave, he encountered another security guard who also tried to stop him, so he started throwing punches at the guard until he fell to the ground and rode off.
The local police, who received a call, rushed to the scene and arrested the man. He is now being charged with intentionally causing injury while investigations go on.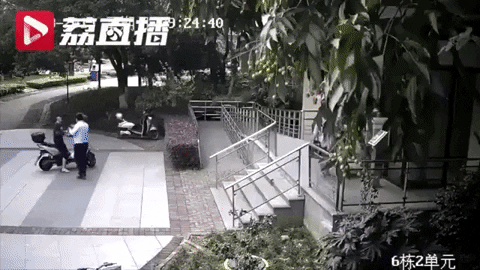 The first security guard suffered a lower jaw fracture, while the second guard suffered a fracture in his right thumb.
Delivering food on time is important, but it shouldn't be so crucial that you beat up those coming in your way. Hopefully the two guards will be able to recover well from their injuries.
Also read: Thief Posing As Foodpanda Rider Attempts To Snatch Unsuspecting Lady's Handbag In Mont Kiara