Malaysian Student Shares Her Tip for Studying But Gets Insulted by Netizens Instead
No student craves to sit down for hours on end just looking at their textbooks, hence bizarre study techniques have surfaced on social media purportedly to help those who have a little trouble keeping focus.
From #StudyWithMe videos to taking cold showers, techniques seem to depend solely on their novelty rather than any meaningful action.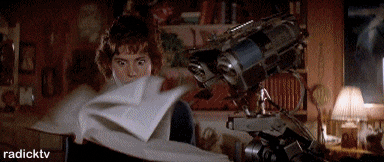 And yet again, it's a Malaysian this time who adds another one to the list.
Taking to Twitter, the admin of @dermarollerMY thought that she'd share her method of powering through her study notes, for the benefit of the public.
Untuk student-student yang baca satu page terus tutup buku, korang boleh cuba tips ni! Kira macam motivation & self reward la bila korang habiskan setiap chapter tu.

Macam sis yang semangat berkobar-kobar tengok duit, sis letaklah duit as my reward 😹 pic.twitter.com/nnQ3qa2Qcc

— Clear Dermaroller™ (@dermarollerMY) June 27, 2019
She wrote, "For students who stop at the first page of their book, try this tip! It's a motivation and "self-reward" technique each time you finish a chapter."
"As someone who is more inclined towards monetary rewards, use money instead of chocolates." 
The tip, however, did not go down well with netizens, as they began to poke holes in her strategy.
One netizen said that books and chocolates should not mix.
Another punnily used the word 'hancur' (destroyed) to exemplify how this study tip is a bad idea.
"Yeah right. All it takes is an 'itchy hand' to one studying to pull the chocolate away from the book."
"Study? Hanchoc (destroyed)."
From then on, the han-choc chant became a theme with netizens commenting on the post.
These people need to study more puns instead of tweeting, methinks.
Study habits are entirely personal. What works for you might not work for others. Thus, the end-of-chapter reward system might work for you after all.
Got any study tips that are worth sharing? Share your methods in the comments section below!
Also read: 25 Students Commit Suicide Thinking They Had Failed After Exam Papers Were Wrongly Graded