M'sian Man Shares About Great Work-Life Balance in Germany, Netizens Respond With Their Horror Stories
Malaysians certainly are workaholics, aren't we? But, have we become too workaholic that we no longer have a proper work-life balance?
Recently, Twitter user @KaelSansSouci shared a picture of his office in Germany where it was 4.45pm and the office was already empty. He also made a comparison, saying that in Malaysia, even if you leave at 5.30, people give you dirty looks. And that's putting it mildly.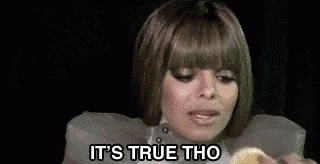 Now this called is work-life balance.

Pukul 4.45 pm keliling aku semua kosong dah. Tinggal aku sorang.

Sedangkan dekat Malaysia di sesetengah company bila angkat beg 5.30 pm pun orang dah jeling. Hmm. pic.twitter.com/OaQ0j0UvAc

— Kael (@KaelSansSouci) October 2, 2019
Source: Twitter
Malaysians were quick to respond to the tweet with stories of the work culture at their workplaces. Most of the tweets were about how their employers expect them to work beyond the required time and how going back early is extremely frowned upon!
"I got a scolding for going back at 6pm sharp. Even though the office hours are from 9-6pm , we have to go back at 6.15pm"
While most of the comments were fairly critical of the employers, there were also some who were appreciative of their bosses too! I hope they get a raise after this!
"Thank God my company(Malaysia) is okay, we can go back early as long as we inform, plus we can work online/offline too and it's okay if we come to work late but never go back late!"
We don't need to have crazy working hours to prove our work ethics to our employers. And as one Twitter user reminded us, our employers can replace us in the blink of an eye but the time and energy we spent can't be replaced!
Also read:Public Service Officers Rejoice! Flexible Working Hours Will Be Implemented On 1st Aug