Malaysian HR Experts Reveal 5 Essential Tips to LAND a Job You Love
"Study hard, go to college, get a job, and live happily ever after." 
Sounds familiar? The harsh reality is this: possessing a degree doesn't guarantee you a job these days. In fact, landing a job today is much more complex than what it was 20 years ago. Well, we recently reached out to a couple of top HR executives in the industry and also to the No. 1 Job site in Malaysia, JobStreet.com, to share a few tips a job seeker should know.
So, whether you're fresh out of college or simply looking for a new challenge, here are 5 tips that'll aid you in your job search:
1. Ensure you have the soft skills demanded by the industry, not just good grades
The truth is, it's vital for candidates to possess certain soft skills needed by the industry, not only technical skills or grades. We asked
Michelle Tan, a 27-year-old Malaysian entrepreneur listed under Forbes 30 under 30 Asia
regarding the matter, and she shared her experience of interviewing a candidate which she, unfortunately, was forced to reject due to his bad communication.
"He answered every question I asked with only ONE short sentence. Being able to articulate well (it doesn't have to be excellent) shows an employer that you will be able to fit in with the existing team, plus it makes you appear more confident," Tan explains.
Adding to this nugget of advice, in an interview with The Edge TV, JobStreet Country manager Gan Bock Herm agreed that good communication is a vital soft skill and also sheds light on other necessary skills candidates need to possess:
Are able to think out of the box and are adaptable to new changes.
Can work independently and under pressure.
Are teachable so that they'll be able to pick up the latest technologies.
2. Sign up for job alerts so you'll be updated with the latest openings in YOUR preferred industry 
If you didn't know already, there are over 30 thousand jobs on JobStreet, and thus utilising services such as
LiNA Job Alerts
as your own personal assistant will help you discover more relevant jobs to apply for, thereby shortening the search process and increasing your chances of being shortlisted for an interview!
Here's what you should know:
It's a new and enhanced AI algorithm which sends jobs opportunities to you based on your experience, expected salary, and location.
It also takes into consideration your search behaviour and job application on the website/mobile to match you with the most relevant job opportunities. That's SMART!
It can also send you recommendations based on what job seekers similar to yourself have applied for!
It prioritises new job opportunities that are relevant to your skills and experiences.
This benefits job seekers, allowing them to be an early applicant by staying up-to-date with the latest openings.
3. Ensure you're well aware of how to get better job recommendations 
Knowing how a job alert service can benefit your job search is one thing, but knowing how to use it
effectively
is completely another. If you're new to JobStreet and have never signed up for the LiNa Job Alert feature before, here are a few hacks on how you can benefit the most from it:
Use multiple keywords! For example, if you specialise in IT but want to work with JAVA and DCOM, then those should be your keywords.
Here is a screenshot for reference:
Be specific and do not include broad job titles. For instance, it's better to include keywords such as 'software developer' or 'network engineer' under the specialization tab, instead of 'IT' if you prefer a certain type of IT position.
Be sure you update your profile consistently so you'll only receive relevant job recommendations and remain searchable by employers.
4. Ask for the interviewer's name so you get to know him/her more thoroughly BEFORE an interview 
You've probably heard how important it is to research a company by going through their company profiles or reading reviews before going for an interview.
However, doing a background check on the interviewer is also an invaluable trick unfortunately underutilised by many job seekers. Tana, a HR Manager with over 5 years of experience, shared with us on how doing a simple background check on the interviewer can help improve your odds of landing the job.
"If you are serious about a position, then research about the interviewer too! For example, find out if both of you graduated from the same University when you go through their social media account. Then, use this as a conversation starter and impress the interviewer by alluding that you've done your homework for the interview."
"Any information you gather can serve as a great conversation starter and showcase your ability to articulate well while showing you are serious about the position as you took time to do your research," Tana explains.
Adding to this, Tana explains candidates who are able to articulate about how their previous working experiences are able to complement this new role will show that they are a good communicator and presenter, which is the core requirement of any role.
5. Make sure to sharpen your CV to match the role you're applying for

Source: insights.dice
Your CV or resume is your main tool to impress your potential employer, thus making sure it highlights why you're the perfect the fit for the position is very important.
"Many applicants focus too much on making their CV stand out with unique colourful designs. Unless you're applying for a creative design role, this is all unnecessary and distracting."
Tana further clarifies that what employers are looking for in a CV is how your past experience and skill set would complement the position and the working culture that the company practices.
Hence, in your CV make sure to:
Elaborate on the job description of your past positions and put a focus on similar traits that they have with the applied position.
If you have a particular skill set that you find relevant to the position, highlight it in your CV (ie. ability to speak in a foreign language, etc).
If you're applying for a creative role, putting links to your past published work is also important. Don't have any? Create a mock sample and embed it inside your CV to impress your potential employer even more!
If you're a fresh graduate, mention the activities or events you were a part of in university that is relevant to the position.
Having all of these and making your CV tailor-made towards the position you're applying for will showcase how suitable you are for the position, thus increasing the chances of your application being shortlisted.
Okay, now that you have a CV that will impress potential employers, make sure to use a job portal that could match you with relevant positions that complement your expertise and skill set.
Like JobStreet for instance, the no.1 job site in Malaysia to search and apply for a job that you love.
What's great about the platform is that job seekers are 4 times more likely in landing a job through them, based on the findings of a recent survey.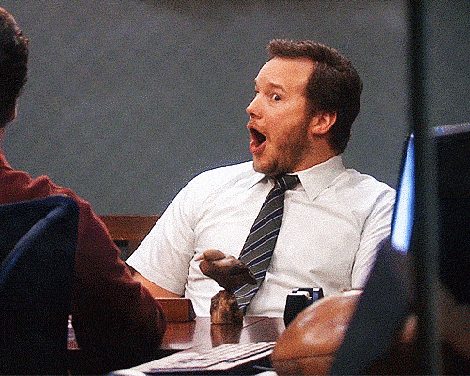 Here are other reasons why you should use JobStreet:
They have over 90,000 employers actively using the same portal to search for talents, meaning plenty of job opportunities for you!
All your personal data is secured so you don't have to worry about any privacy issues.
JobStreet Malaysia recognises the importance of fair and progressive hiring practices to ensure that fair consideration is given to qualified candidates based on skill, knowledge, and qualification regardless of non-job-related factors (age, race, religion, marital status or disability).
So, if you are looking to apply for a job that you love, give JobStreet a try!
And there you have it! 5 tips you need to know before applying for your next job. Let us know in the comments below any tips you might have worth sharing to other job seekers too, we'd love to hear from all of you!
Happy job hunting fellow Malaysians!