Is It True Malaysians Should Avoid Getting a Credit Card at All Cost?
Will I be able to pay the bank back? What if I overspend and fall into debt? If I don't own a credit card I don't have to worry about anything, right?
For all of us who've contemplated about getting a credit card, we've probably asked some of the above questions before. Some of us have probably even heard horror stories of credit card users falling into debt and owing banks thousands and thousands of Ringgit too, and this alone has probably caused us to reconsider owning our very first credit card.
However, is owning one actually bad?
Contrary to popular belief, owning a credit card comes with a lot more benefits than we think! In fact, it's actually crucial that we own at least one credit card!
And here's why!
1. A credit card can help improve your low (or non-existent) credit score
You can be the best at saving money, but a low credit score will be viewed as a negative attribute by credit rating agencies. This credit score plays an especially huge role when you're looking to buy anything that requires a loan. A good credit score and history will allow banks to know how good you are as a paymaster and if you have the means to cover your loan. It is usually much easier to apply for a loan (especially big ones, like a housing loan) if you have a good credit score.
Meaning the earlier you get a credit card, the longer you have to collect your credit points, and with a good credit score, you'll probably be able to apply for any loan you want in the future! Depending on your financial stability too, of course.
2. It allows you to pay for big value items through installments
Especially when buying things like the latest iPhone, a laptop, maybe even a brand new car or house, we would usually opt to pay for these big value items via installment, because there's no way we can fork out thousands and thousands of Ringgit at one go. Need to eat and pay for rent and other things also leh!
Well, with a credit card, banks give cardholders the option to make purchases by borrowing funds or getting a cash advance. This makes paying for an expensive item much less stressful because the bank would pay for the item first and you'll just need to pay them back over a span of a few months to a few years (depending on the amount). Of course, it's always best to settle your payment within the shortest period of time possible if you want to avoid high interest rates!
3. They come in handy especially when you don't want to have so much cash on hand
If you plan to spend a lot, like on a fancy dinner with your uncles, aunties, cousins and in-laws, or maybe you're travelling and you need a lot of cash on hand, it's always a safer option to just use your credit card.
Alternatively, your debit card can be used for this sort of events as well, but depending on how much you want to spend, you might not want such a large amount debited straight from your savings account, right? What's more, should you ever get robbed (*touch wood*), you can easily contact your bank to decline any further transactions as well. This is much safer than having hundreds or thousands of Ringgit in your wallet and losing it all just like that.
4. You'll be able to purchase anything after midnight (unlike with debit cards or online banking)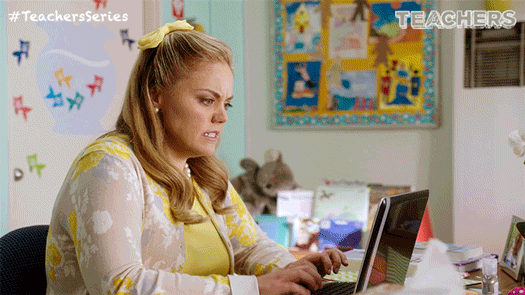 Ever needed to purchase something but it happened to be 12am? I'm sure y'all know that feel!
Well, if you have a credit card, you can avoid maintenance issues and purchase your items at any time of the day, 24-7!
5. Credit cards often come with treats and rewards too
Besides discounts and cashbacks, you also have the ability to accumulate points when using a credit card while shopping. Once you've accumulated a significant amount, you can use those points for miles, or other bigger and more expensive redemptions. Most banks even have catalogues filled with items you can redeem using your points! From household furniture, to tech gadgets, toiletries, apparel and so forth.
In a nutshell, every time you buy something with your credit card, you earn points which you can use to redeem more items or lifestyle privileges in the future. Unfortunately, debit cards don't offer such privileges. )':
6. With the right credit card, you can save a lot more money in the long run
"What if I overspend with my credit card?!" is usually the main concern for anyone looking to apply for their first credit card.
However, different credit cards cater to different needs, and if you do your research and get one most suited for your expenses, you could be saving a lot more money in the future! For example, credit card A offers major discounts on recreational activities like movie tickets, cashback at F&B outlets and so forth. For millennials who enjoy these sorts of recreational activities, this credit card would definitely help them save quite a bit. So make sure you do your research and compare credit cards before getting your next one!
On the other hand, a credit card also comes with cons. Many credit cardholders would often be tempted to spend more than they can afford (just because they can) and this will not only ruin their credit score but put them in debt as well.
So if you do have a credit card or you plan on getting one some time soon, be sure to use it wisely. If you're buying something with a credit card because you can't afford it otherwise, then just don't buy it!
Only purchase items you can actually afford and that are not out of your budget!
Also read: Will M'sia's Economy Be in Deficit if GST is Abolished? Here's What Our Ministers Are Saying