It was a heartbreaking moment when a dog was poisoned to death after it consumed food that a stranger gave to it.
The dog is believed to be owned by an elderly lady from Jiangsu, China, for about 10 years. A video posted on Facebook shows the golden retriever sitting in front of a house when a black car approaches.
The dog runs up to it as someone from the car throws an unknown piece of food out the window. The dog starts sniffing the food and even starts taking small bites of it.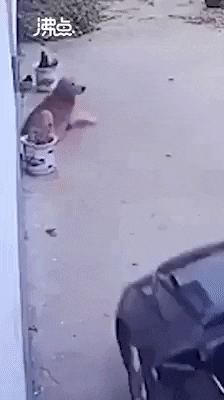 The car then drives away while the dog remains at the front porch.
As the dog stands there, it suddenly becomes drowsy and almost falls to its side as it tries to keep its balance.
In just a few seconds, its condition becomes worse as it keeps collapsing no matter how many times it tries to get up.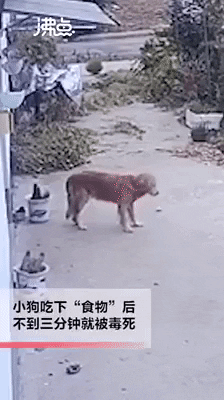 At one point, it couldn't even sit up and had to lie down on its side, even though it still tried to keep its head up.
Not long after, the dog's body convulses and shakes involuntarily before it is seen struggling to breathe.
The dog then lays still as its body succumbs to the alleged poison that was given to it, and all it took was three minutes.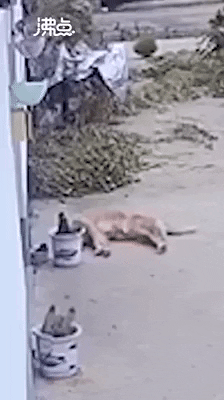 It is not known why the stranger had poisoned the dog, but whatever reason it was, it doesn't justify their cruel and heartless actions against the poor animal. RIP good doggo 😔
Here's the full video:
Also read: Sad Doggo Abandoned At KL Road Still Waits Patiently For Owner to Come Backz