'Friends: The Reunion' Will Be There For You Starting 27 May On ASTRO & We Can't Wait!
The world-famous sitcom 'Friends' made headlines recently after they announced a reunion special that will be streaming on HBO Max. Like the rest of the fans around the world, Malaysians were also celebrating this announcement.
But of course many also wondered how they were going to watch it as soon as it premiered (while others were probably thinking of the less 'correct' ways to watch it). Fret not Friends' fans, the reunion special will be available on ASTRO!
Astro took to their Facebook page to announce that customers can be the first to stream the special using the On Demand via Ultrabox, Astro GO and HBO GO starting at 3.01pm on 27 May with a same-day broadcast on HBO (Astro channel 411 HD) at 9pm.
"Friends: The Reunion," also known as "The One Where They Get Back Together," is an unscripted episode where the main cast – Jeniffer Aniston, Courteney Cox, Lisa Kudrow, Matt LeBlanc, Matthew Perry and David Schwimmer revisit the show's original set including the apartment, the coffee shop and the iconic water fountain.
Not only that, but the cast will also be speaking to celebrity guests that were featured on the show and share insider access to what it was like when they aired for 10 seasons, from 1994 to 2004.
Friends: The Reunion, will also feature a variety of special guests including David Beckham, Justin Bieber, BTS, James Corden, Cindy Crawford, Cara Delevingne, Lady Gaga, Elliott Gould, Kit Harington, Larry Hankin, Mindy Kaling, Thomas Lennon, Christina Pickles, Tom Selleck, James Michael Tyler, Maggie Wheeler, Reese Witherspoon and Malala Yousafzai.
Ah, what a way to revisit a true legend of a 90s sitcom.
For those who are not familiar with Friends, the show circles around six friends in their 20s and 30s living in Manhattan, New York.
The show became one of the most popular television shows of all time, winning accolades and sparking the career of its cast to bigger roles in the filming industry.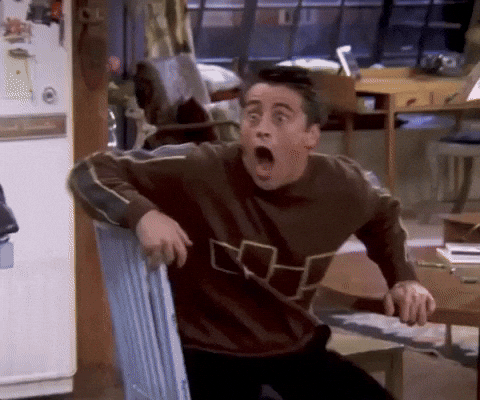 Don't miss out on the reunion by tuning in to Astro's Friends: The Reunion #ondemand via Ultra Box, Astro Go and HBO GO starting 3.01pm on 27 May. It will also be airing on HBO Astro Channel 411 at 9pm.
Don't forget to tune in!
Also read: South Korean Variety Show Star Lee Kwang Soo Leaves Running Man After 11 Years