Elephants That Went On Rampage In Johor Could Be Starving & Experiencing Loss Of Habitat
Mother nature has subtly been sending us a reminder that our planet is meant to be shared among all the different species and not just us, humans.
Recently, wild elephants went on a rampage through the streets of Kota Tinggi, Johor, taking down some fruit stalls and cars in their path. Many feared for their lives as the situation was clearly quite scary but what many don't understand is that there could be a bigger picture behind the incident.
The Malaysia Animal Association took to their Facebook page to explain how deforestation and starvation could have came into play here.
They wrote, "Starvation is the cause of why the elephant destroyed fruit stalls by the roadside at Kota Tinggi, Johor last night. The action of the elephant targeting and raging on the road caused panic among road users. The elephant is clearly also scared until it crashed several cars in an effort to run and save itself."
Apparently, elephants are not accustomed to wandering into places where there are a lot of people unless they're very hungry and are losing their habitat.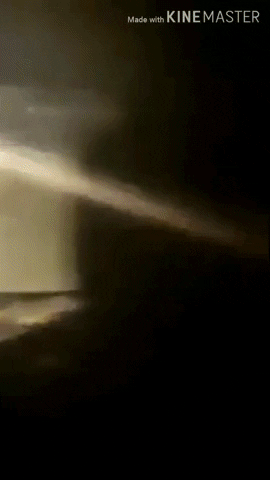 "Those who make a living by scouting through jungles for housing projects, loggers and other sort of destroyers of forests are the most cruel and disgusting species in our society, as they are also killers. Killers of the environment, killers of national treasures and killers of wild animals. It is because of them that the world is becoming more and more corrupt," Malaysia Animal Association added.
The elephants could have been in a state of extreme hunger and was probably looking for food when they ended up in human territory as their habitats become smaller and smaller.
These elephants clearly did not get the memo that humans are moving closer and closer to their lands, and for good reason though, since these elephants obviously did not consent to having their home slowly taken from them.
We need to be more mindful of the space we share with other species before things get worse.
What do you think about this? Let us know in the comment section. 
Also read: What If The Covid-19 Virus Was Meant To Wipe Out The Human Race?