Don't Panic! You Won't Actually Be Jailed For Staying With Your Unmarried Partner In Bali
We know everybody has been freaking out about the bill that was ALMOST passed last week concerning the revision of Indonesia's RKUHP criminal code which said that couples could possibly get arrested for having unmarried sex in Bali.
So, we'd thought we'd keep your restless hearts at ease by giving you some assurance that not only has this bill not been passed, it might not even affect travellers and tourists who vacation there at all!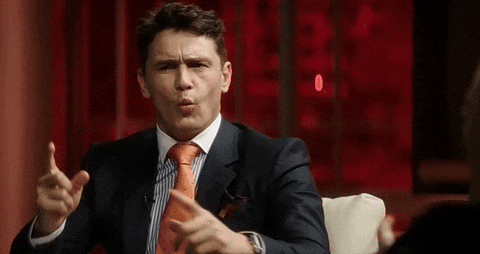 Yes, you saw it correctly. According to Coconuts, there is no existing premarital sex ban in Bali, or get this, ANYWHERE ELSE IN INDONESIA, except areas that enforce sharia law like Aceh.
Not only that but RKUHP's passing of the bill has been delayed and it's not been specified when they'll revisit the ruling. If it does get passed, it will take a minimum amount of TWO YEARS to take effect.
And even if the bill gets passed, here's why you shouldn't be worried:
The law involves several conditions to the articles that indict sex outside marriage as a criminal offence. One of those conditions is that the offending party can only be reported to the police by involved parties like your spouse, children or parents.
Hence, while this law will probably affect locals, it is highly unlikely that you, as a tourist, will be charged or reported for extramarital sex unless you deliberately involve yourself with the particulars of Indonesian marital law.
And that's not all.
This also applies to unmarried couples who intend on staying together, which again, would only be regarded as a criminal offence if RKUHP decides to go through with the bill.
This has been clarified by lawmakers of the House Of Representatives (DPR) themselves who said that foreigners visiting Indonesia "need not worry".
If the lawmakers themselves are telling you to chill, you should probably listen. And just so you know for sure that you have nothing to worry about, the speculated "requirement" that you have to show a certification of marriage before you check in to a hotel doesn't even exist anywhere in RKUHP.
While Sharia hotels often have that policy in some parts of Indonesia, there isn't one in Bali just yet. Even the Bali Provincial Government has issued a statement asking you guys to "stay composed", so don't rush to conclusions when the bill hasn't even been passed!
For those of you who were planning on changing your vacation destination for the end of this year, rest assured. You're entitled to have all the fun you want in Bali!
Also read: If You're Travelling with Your BF or GF to Bali, You Could Be Jailed for Staying Together