Thanks to the digital age, online transactions have never been easier! Unfortunately the rise of money scams have also followed suit, with reports of millions or ringgit lost here in Malaysia.
From elaborate phony jobs to dodgy links, scammers are continuously evolving to exploit people's hard-earned money.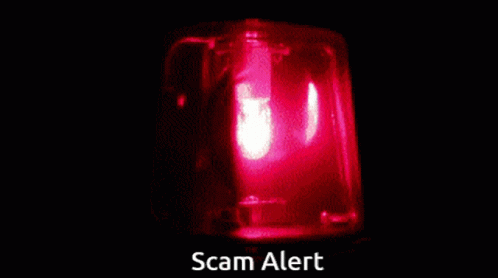 To help you stay vigilant and protect yourself from falling victim to these treacherous financial scams, we have compiled a list of the top 5 most rampant money scam strategies used towards Malaysians.
By familiarizing yourself with these tactics, you will be better equipped to detect potential threats and ultimately safeguard your financial well-being!
1.Online "jobs"
With people now more desperate for work and willing to try new types of online jobs, scammers have found a new pool of victims to rip off post-pandemic, with fresh graduates being their easiest target.
One typical tactic has been to contact victims via social media or WhatsApp and offer them part-time jobs that pay a few hundred dollars a day through simple online tasks. These scammers will usually pose as job recruiters, saying that they obtained your contact through LinkedIn or other popular job posting websites.
The first few tasks that you do, you will be compensated but this is just to gain your trust. Once you're convinced the job is legitimate, they'll ask you to start "investing" money through complicated crypto websites with promises of higher returns.
These fake job recruiters also make it a point to use unnecessarily bombastic English jargons to seem more "professional" while at the same time confusing you into just going ahead with the tasks.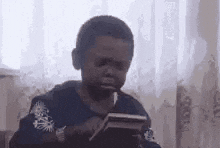 Malaysian authorities have been warning job seekers to exercise due diligence and conduct proper checks to see if the "companies" hiring them a proper corporate website and a reachable human resources department but the promise of quick easy money baits victims in.
As a general rule, legitimate companies do not usually ask for any sort of payment procedures or investments from their employees.
2. Macau scam
The term "Macau scam" was coined as it is believed it originated from Macau with Taiwanese or Chinese syndicates using Hong Kong international and local calls as well as local Malaysian bank accounts to collect money from the victims' accounts. Other reports say it's called the "Macau scam" as the first ever victim of this type of specific scam originated from there.
The Macau scam is a pretty notorious financial scam affecting Malaysians, using many sort of tactics that involve these scammers posing as government officials, such as officers from the Royal Malaysian Police (PDRM) or Bank Negara Malaysia (BNM).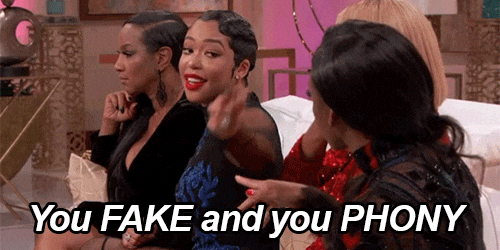 A syndicate contacts victims and makes up stories about the victims having been involved in cases such as not paying their taxes, card theft or fraud. They will then fear monger and threaten the victims to transfer money into the syndicate's bank account to resolve the case or problem.
As law abiding citizens, many of us tend to just follow instructions when told to do so by authorities but given this tactic, it's always important to verify the legitimacy of any official authority that is contacting you.
3. Dodgy links
Beware of random text messages that contain links for you to download an application offering discounts or links with instructions to make a transactions or bookings. Scammers posing as service providers or product sellers send deceptive text messages with links that appear legitimate but lead to fraudulent websites designed to steal personal information when you enter your bank details.
Some of these links lead you to a seemingly official (but fake) bank transaction page (extremely similar to the real websites used) to obtain your password bank details. Other links also ask you to download an application to obtain the service or product but the fake app will then send the victims' banking usernames and passwords to the scammers.
4. Fake friend scam
This next tactic is extremely common here in Malaysia amongst social media users. You've probably seen your mutuals on Instagram posting about a fake account posing as them and asking for money from their followers on the app. Unfortunately this scam relies on the goodwill of people to help a friend in need.
These fake accounts are usually "sold" off by the original account holder for RM500 to scammers for the use of baiting users to send them money.
The scammer will contact the mutuals of the person they are posing as and provide a sob story of them needing to borrow some money to get out of a pinch.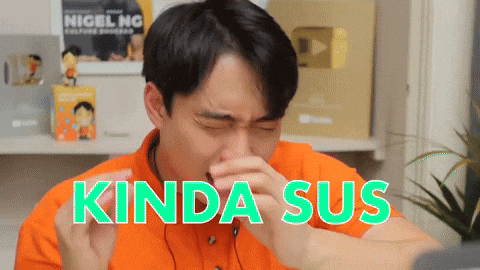 All it takes is for one mutual to not verify if it's actually their friend and this can be a simple overlooked factor to losing tons of money over what was meant to be an act of kindness.
5. TAC scams through chats 
If you frequently use online transactions, you're probably familiar with the Transaction Authorization Code (TAC). It's a six-digit code sent to your registered mobile phone to confirm and authorize a transaction, adding an extra layer of security.
This process is known as "two-factor authentication" as it requires confirmation through two separate means. However, scammers have found a way to exploit this system. They obtain the victim's credit card details and then contact them, pretending that the TAC was sent to them by mistake.
They may sound polite or offer excuses to create a sense of urgency, manipulating the victim's willingness to help when in fact is that they'll use this TAC code to transact as much money as they can out of your bank account using prior bank details they've already hacked and accessed.
So, NEVER share your TAC number to anyone.
Although the topic of online scams are known, many still fall prey to these frauds. Always practice diligent caution when dealing with matters of your money, especially when it's through online and with someone you've never met in real life.
We hope this listicle provided you with valuable insight to stay safe! Share this article with your parents and other elders as they are also largely targeted by scammers.
If you have any personal experiences or additional tips to share, we would appreciate to hear from you! Leave a comment below and help us create a community of awareness and support against financial scams.
Also Read: Study: Over 21.9 Million Phone Numbers in M'sia Were Leaked or Sold to Scammers in 2022!