Ziyad Feels Weird That So Many Relatives Visit His Home After He Became A Millionaire
Now I ain't sayin' they a gold digger, But they ain't messin' with no broke n-ah I don't feel like getting jumped on my way back home.
Since becoming a millionaire almost overnight, national paralympian Muhammad Ziyad Zolkefli found himself with many more uncles/aunties/nephews/goldfish that he never even met before!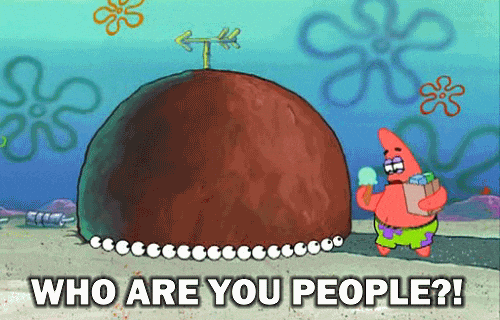 To give you guys a little recap, he was a char kueh teow seller along Jalan T.A.R., which already makes me hungry. Then he decided to compete for the London Paralympics where he won bronze, and recently won GOLD at the Rio Paralympics.
He competes in shot put for the F20 category, and even broke a world record! Claps claps!
After smashing his way to gold, the government of Malaysia handed him RM1 Million as incentive for besting every other nation! And you can guess lah what happened after that!
He admitted that he was visited by a lot of 'relatives' that he have never even met before.
"Lately, a lot of 'relatives' I've never seen before suddenly came to visit me at my house. I also felt weird about it, but that's the reality of it."
It apparently got so bad that he had to increase the guest quota of his wedding, which isn't exactly free! And if any of y'all know what last minute plans like this do to the bride, well, you know lah.
The quota was raised from 1,000 to around 1,300 people. To his slight dismay the modest chap with humble roots was quoted as saying;
"I don't want a grand celebration, I don't want to be wasteful, it's enough for my happy day to be celebrated in a modest, but lively manner."

– Muhammad Ziyad Zolkefli
The wedding reception is split for the bride and the groom, with Ziyad's reception to be held here in KL and his soon-to-be wife's in Putrajaya.
To that we would like to wish the happy couple all the best and hope they'll stay happy long time! And for ya'll relatives who suddenly so conveniently drop by his home, TOLONGLAH.