"What Homework?" M'sian Teachers Finding It Hard To Get Students To Submit Tasks During MCO
Before the Covid-19 Movement Control Order (MCO) began, teachers could easily discipline students into submitting their homework.
Now, on the other hand, educators seem to be having difficulty trying to get students to respond to them and submit their homework as students are using the MCO as an opportunity to evade their teachers.
One teacher, Mae (@eunmukri) took to her Twitter account to showcase a conversation she had with one of her student.
teacher goyang kaki makan gaji d rumah? nope, kami ada kerja baru, mengemis ☺️ pic.twitter.com/VjCoDM2uk0

— mae (@eunmukri) April 21, 2020
She wrote, "You think teachers are sitting at home getting free salary? Nope, we have a new job, begging."
In the conversation, Mae had messaged the student the night before, but they only replied her the next day, asking her who she was. She then told the student that she was their teacher. The student merely replied "Oh, why?"
Kinda mind-blowing that kids nowadays do not understand general courtesy!
She replied asking if they had done the homework given to them, to which the student responded, "I'll do it later, I was doing other work."
And she's not the only teacher facing difficulties like this.
Another teacher who saw Mae's posting shared her experience as well.
This teacher commented on Mae's posting, "I feel you. We have to look for them."
She wrote to her students, "Quite a lot of you haven't submitted your homework to me. I've noted down those who submitted and those who haven't. I'll give you guys until Saturday."
One of her students then responded with, "Which task?"
She then responded with, "All the homework except the Drama task. That is to be submitted when school reopens. There are some who haven't submitted anything. In fact, I believe some of you haven't even opened any of the messages in this group chat."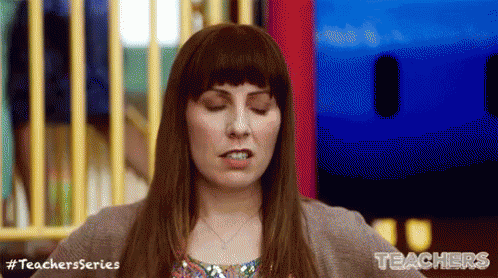 Mae has since spoken to WORLD OF BUZZ regarding her role and struggles as a teacher in a rural school.
"For my school, we mainly conduct classes through WhatsApp because my school is a rural school. They have very limited electricity and internet access," she said.
She also added that teachers are working very hard alongside the Ministry of Education's (KPM) initiatives to help students study at home, despite all the backlash online about teachers just sitting at home and 'eating salary'.
"They even asked for our salaries to be cut," she said.
These teachers are working with everything they have during this MCO, hence they have it hard enough with students in schools, let's not make it harder for them now that schools are closed.
In fact, Mae, in accordance with the initiatives set by KPM, are currently finding the best way for them to distribute activity books to students so that they can make the best of their time at home with their parents.
Parents should work together with teachers to ensure that students are not behind on their homework while staying at home, instead on relying on teachers struggling and begging students for their homework.
Education is key towards raising good people and parents should take this chance to be more hands on with their children's education and homework.
We genuinely hope parents take notice and cooperate with teachers so that their children submit their homework in time so that their syllabus is not delayed when schools reopen.
What do you think about this? Let us know in the comment section. 
Also read: Former American Teacher In Malaysia Speaks BM & Sings Negaraku in Touching Video