Watch: Netizen Shows Scary Landslide That Happened In Front Of Her Car At Fraser's Hill
From floods to landslides, it's no secret that many parts of the country are going through natural disasters right now.
To put things into perspective of how scary these incidents can be, here's a firsthand view of what a landslide looks like.
Madi (@madihahhsm) took to her Twitter profile to showcase a landslide that happened in Bukit Fraser, right in front of her car.
She wrote, "Happened in Fraser's Hill and the landslide was literally right in front of us. Alhamdulillah, all are safe. Stay safe and take care, everyone."
Madi told WORLD OF BUZZ that the landslide in the video is actually the second one they had encountered on their journey.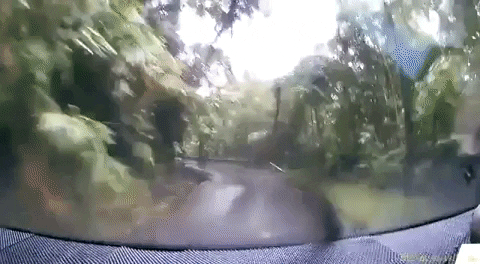 "This was the second landslide, the first one happened on the way down. We turned around to head back up (but before we could reach the top) the second landslide happened as shown in the video," she said.
Thankfully, no one was injured as Madi assured us that nine cars, including the vehicle she was in, did not get swept away.
During these unprecedented times, we genuinely hope everyone stays safe and out of harm's way.
What do you think about this? Let us know in the comment section.
Also read: "Thank you, Pahangites!" Kind M'sians Hand Out Water & Buns To Weary Travellers Stuck In Traffic