A lot of people are going through a tough time right now, especially those who have to endure the recent floods.
With damaged roads due to the flood causing highway closures, many who are travelling from Pahang to Kuala Lumpur have to take the old, trunk road to their destinations. Considering the amount of traffic moving out of Pahang, the jammed journey could sometimes take up around 11 to 12 hours.
My family stranded dkt pahang and otw balik kl. Terpksa ikut jln kampung sbb hway tutup. Jem sgt trok and org kg bg mknn 😭. Tq org pahang 🥰😭 pic.twitter.com/im3eLOyrDr

— H A Z I D I (@AbenHazd) January 4, 2021
But, thankfully, the people of Pahang are here to help, as shared by @AbenHazd via Twitter. In a touching video, he shared how Pahangites had taken to the side of the trunk road to hand out water bottles and buns to weary travelers stuck in traffic.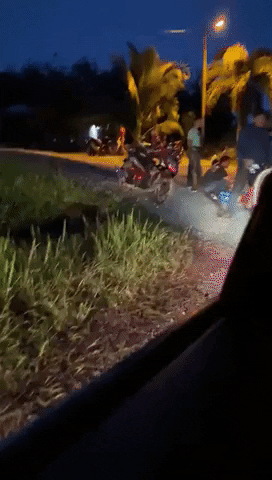 He wrote, "My family was stranded in Pahang and were on the way back to Kuala Lumpur. We were forced to use the trunk road as the highway was closed. The jam was terrible but there were people handing out food. Thank you, Pahangites!"
In the video, a random group of kind samaritans could be seen by the side of the road, handing out water bottles and buns to those stuck in traffic on the trunk road while wishing their journey well. It is understandable that the travellers would be tired and hungry as there are very limited places to purchase essentials on the trunk road.
"An 11-hour journey from Kuantan to KL. On behalf of my family, thank you so much to Pahangites (not sure which area). Appreciate it a lot," he added.
The kindness of these Malaysians is exemplary, especially considering their own situation with the floods.
Thank you, Pahangites, for showing us that kindness can still be shared despite the challenges faced.
What do you think about this? Let us know in the comment section. 
Also read: M'sian Man Shares How Kind Strangers Came Together To Help Free Dog Tied To Stick With Wire