It's Day 31 of the Movement Control Order and the enforcement is definitely stricter now. If you happen to violate the MCO now, there's no more RM1,000 fine but instead, you'll be remanded straight away. With humans getting lesser and lesser outside, it appears as if animals have taken over the world.
I'm sure we've all seen plenty news of animals roaming around empty cities claiming their land. Well, it happened in Malaysia yesterday, where a group of cows were seen queuing outside a bank!
Twitter user @NadiaAzlan posted this hilarious video of the herd of cows waiting outside a Bank Islam believed to be in Bukit Tinggi, Klang.
Bank Islam viral! Queue sampai kat luar bank! Ramai betul yang nak keluarkan duit hari ni. Mohon jaga social distancing masing masing. Stay safe! pic.twitter.com/gHrBoQrhQC

— Nadia Azlan (@NadiaAzlan) April 16, 2020
"Bank Islam viral! They're queuing until outside the bank. So many want to withdraw their money today. Hope they maintain social distancing and stay safe."
Netizens chimed in with their hilarious comments and well, we can't help but applaud them for their creativity despite being quarantined.
"This must've happened because the cows' owners are afraid to leave the house so they sent their cows to withdraw the money instead since there are still no cases of cows being infected with Covid-19."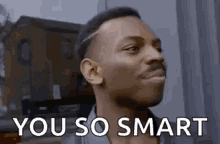 "These are the cows' attempts on becoming an icon for Bank Islam's."
"Even cows want to get their BPN money to survive."
Well, we hope that at least these cows are having fun with us quarantined in our homes. Question, with the money that they withdraw, what's the going rate for pasture nowadays anyway?
Also read: Father Doesn't Want Daughter to Kacau Him Anymore While He WFH, So He Tapes Her to The Floor