The movement control order and many similar restricted movements in other countries has 'forced' employees to work from home. Some may love working and being around their family while some are struggling to focus on work as their children may be a huge distraction.
A father in Thailand decided that he's had enough of being disturbed by his daughter that he taped her to the ground so that she would stop moving about!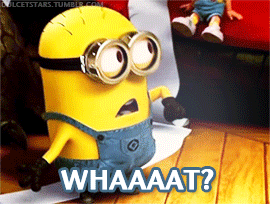 According to Sin Chew Daily, the girl's mother posted several photos on Facebook with the innocent little girl. probably about two or three years old, lying on the floor with a pillow under her head and four large pieces of cellophane tape across her body.
In the background you can see her father on his laptop, presumably working.
The mother wrote: "Mum is cooking, dad is working, daughter is lying in the living room."
She shared that her daughter was being naughty, so her husband decided to "pin" her to the ground with tape so that he wouldn't be disturbed anymore.
It's interesting to see how people are dealing with being stuck at home, and this certainly is quite a funny thing to see. Hopefully the little girl wasn't stuck to the ground for too long, but she doesn't seem to mind being there for a little while.
Also read: PDRM Helps Sabah Woman Give Birth In Middle Of Street As Family Couldn't Find Transport Due To MCO