Watch: Car Pays For Toll On West Coast Highway But Gets Stuck After Motorcyclist Exits Lane
Paying for toll is almost inevitable when driving on Malaysian roads and most drivers have become accustomed to it even though it may be pricey for certain highways. But you can imagine how angry a driver will be if they have to pay toll twice because a motorcycle arrives and confuses the toll system.
In a video posted on Facebook, dashcam footage shows a car going through a Touch 'n Go lane at a toll on the West Coast Highway.
In the incident that happened on 25 October, the driver taps the card on the scanner after which the toll boom gate can be seen turning green and lifting up.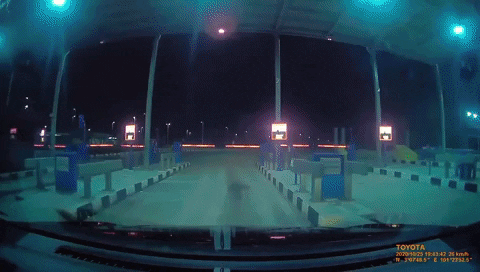 However, at that point of time, a motorcyclist can be seen entering the same lane and exiting just before the car has a chance to. This causes the sensors on the boom gate to record the motorcycle's movement and immediately closes after the motorcycle exits.
This leaves the car stuck in the lane, meaning that the driver would have to pay for toll again to proceed with the journey.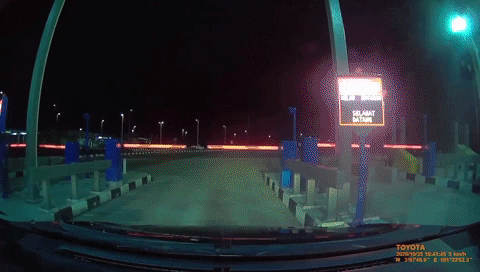 Here's the full video:
Some netizens in the comment section said that a similar situation had happened to them before.
"I've experienced this too. After tapping the card, suddenly the motorcycle went through and the gate closed. Since then whenever I see a motorcycle behind me, I will brake and won't tap my card first," one netizen said.
Have you experienced something like this before? Let us know in the comments below!
Also read: UPDATE: Police Have Arrested The Man Who Threw Milo Ice At Toll Operator On KESAS Highway