Video: Myvi Insists On Staying On Fast Lane Even Though Driver Tails Him From Behind
Myvis have a bad reputation in Malaysia, despite it being one of the most popular local cars. But, to be fair, it's the driver of the Myvi who is often blamed.
Once again, a Myvi was caught on dashboard camera footage living up to the bad rep, this time for hogging the fast lane even after the car behind it used the left lane to overtake it.
Ryan Foong took to his Facebook page to showcase the incident.
He wrote, "No overtaking allowed when King Myvi is on the road. And driving with the highlight on?"
In the video, Ryan could be seen coming up behind a red Myvi on the fast lane, but the Myvi refuses to move to the left lane. Another Myvi in front of the red one moves out of the way as they approached, but with Ryan still close on the red Myvi's tail, it refuses to move.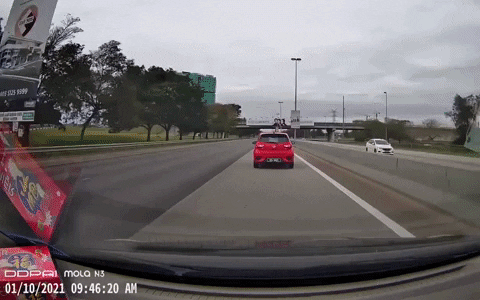 At one point, the video shows Ryan flashing his high beams and honking his horn at the Myvi, trying to get the Myvi driver to move out of his way, but the Myvi didn't budge, which finally prompted him to use the left lane to overtake the Myvi.
Don't get us wrong, we do not condone anything that is happening in the video as it poses a danger to others on the road (as both, hogging the most right lane is wrong and overtaking from the left is also wrong), but with the Myvi refusing to budge from the overtaking lane, there was nothing else Ryan could do to move past the stubborn Myvi.
We genuinely hope that this acts as a lesson to all road users. Don't hog the fast lane and be considerate of others on the road.
What do you think about this? Let us know in the comment section.
Also read: M'sian Man Shares How He Could Not Catch Up To A Myvi Despite Driving At 172km/h On Highway