Tour Guide Gets So Mad At Chinese Tourists For Sitting In His Seat, Proceeds To Fatally Stab Them
Disclaimer: Image on the right is used for illustration purposes only.
A mere argument over seating plans during dinner at the luxury Keekoro Lodge in Kenya took a wild savage turn after a Chinese tour guide stabbed a fellow Chinese tourist to death on Monday night.
According to the police, the guide, Lee Changqin, got into hot waters with a woman and her husband, protesting that they were sitting at his usual place in the lodge.
"He told them that he could not use any other table and they had to leave and when they refused, he started attacking them using a knife that he was carrying," a police officer told Geeska Afrika Online.

Credit: shanghaiist.com
Manager of the Keekork Lodge, John Kiruti, confirmed the incident: "The tour guide who had brought three clients from his country for two nights differed with the couple … over the sitting arrangement at dinner time," Kiruti said, according to Reuters.
"After a brief exchange of words, he drew a knife and stabbed the two, fatally injuring the woman and injuring her husband." 

Lee Changqin – Credit: capitalfm.co.ke
As soon as the 100 other guests present at the scene caught wind of the unfolding violence, they rushed outside in a panic not knowing what was happening.
The 45 year-old woman, Luo Jinli, was allegedly stabbed twice in the chest and ribs while her children stood-by and watched in horror. Both her and her husband, Dong Ya, 47, were rushed to a nearby treatment center but it was too late as the woman unfortunately fell victim to her injuries.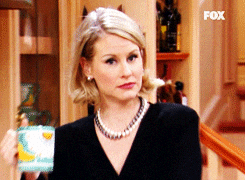 According to Capital FM, Lee appeared in court earlier today and was detained for 10 days while police completed their investigations. Interestingly, Lee is in fact an experienced tour guide, and has coordinated visits by Chinese tourists to the Maasai Mara for over 10 years.
Hmm, seems like someone had come to the end of their seriously short fuse…
Also read: Dutch Man Flies To China To Surprise Online GF, Waited For 10 Days but She Never Showed Up